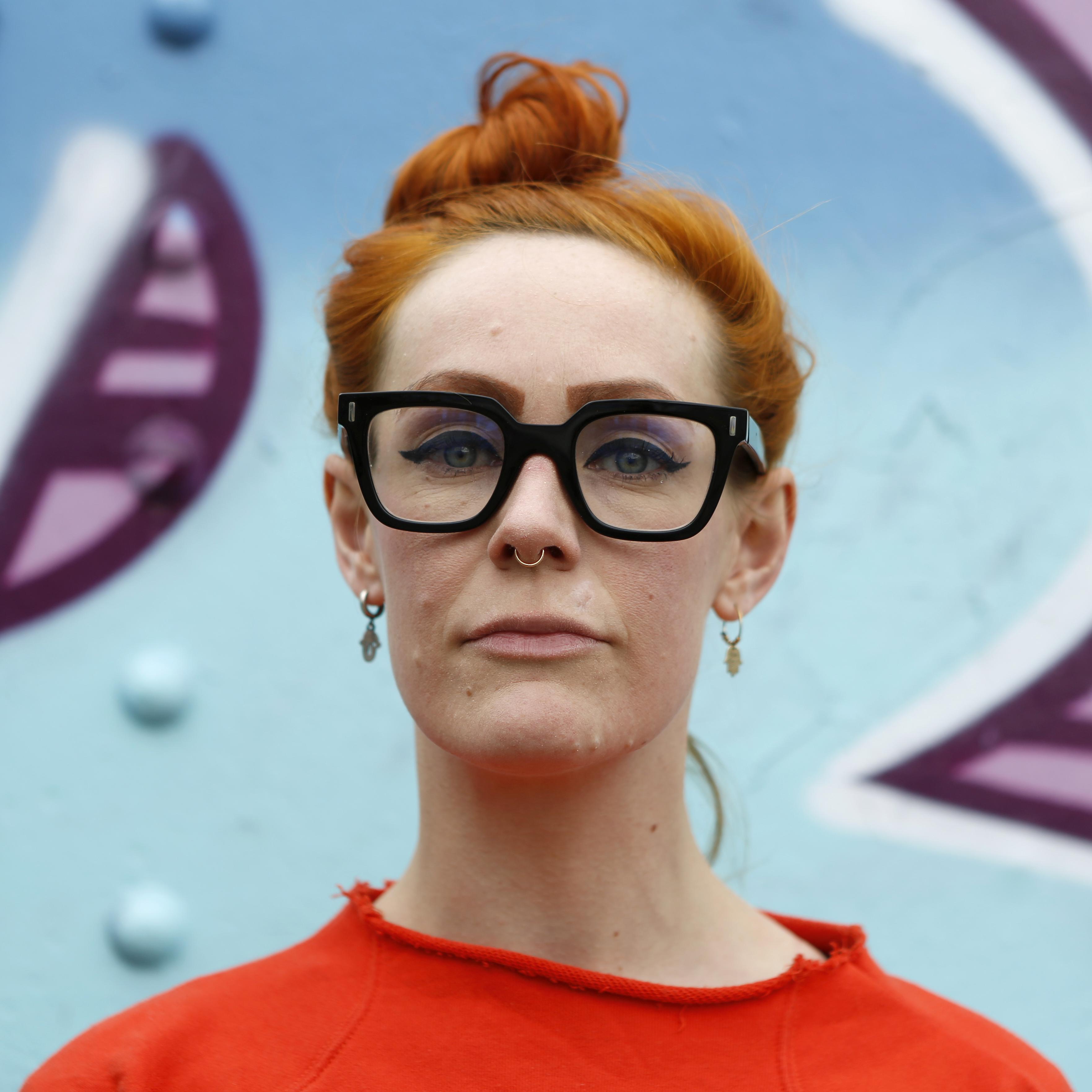 Jess Edwards is a Queer writer and director who splits her time between Margate and Tottenham in North London. Directing credits include: Funeral Flowers (Roundhouse and UK tour), Albatross (Playground Theatre), Hotter/Fitter (Soho
Theatre), Sparks (HighTide / Radio 4 / Pleasance), The Other Tchaikovsky (Radio 4), Passengers (Summerhall / Adelaide Fringe), Nacktsängerin (BKA-Theater. Berlin), Denim: World Tour (Soho Theatre / Underbelly), Punts (Theatre503), Torch (New Diorama / Underbelly), The Itinerant Music Hall (Lyric Hammersmith / Latitude), The Box (Theatre Deli / Latitude), Jekyll & Hyde (Southwark Playhouse / Assembly).
Jess has worked as an associate director at the the Young Vic, Almeida, Theatre Royal Bath and in the West End. She has won the Summerhall Lustrum Award for Passengers and the Best New Musical Award for Sparks. In 2021 she was awarded a Developing Your Creative Practice grant from the Arts Council for her writing.
She is currently workshopping her first play, creating a new musical with Trafalgar Entertainment Group, and developing two original screenplays.
Theatre
Director
Producer
Represent Theatre
Writer
Emma Dennis-Edwards
Writer
Kit Redstone with Jessica Edwards
Summerhall Edinburgh/Adelaide Fringe
Writer
Ell Potter and Mary Higgins
Writer
Ell Potter and Mary Higgins
Sparks
Winner: MTR Best Musical Award
Producer
Michelle Barnette Productions & Flipping the Bird
Vault Festival, HighTide, Pleasance Edinburgh
Producer
Soho Theatre & United Agents
Edinburgh Festival & Soho Theatre
Producer
Flipping the Bird
Writer
Phoebe Eclair-Powell with Jessica Edwards
Starring
Jess Mabel Jones
Latitude Festival, New Diorama Theatre & Underbelly, Edinburgh
Producer
Jamie Lloyd Company
Writer
Christopher Marlowe
Starring
Sharon D. Clarke
Emily Taaffe
Producer
Flipping the Bird
Starring
James Rowland
Pete Ashmore
Kate Adams
Lyric Hammersmith, Watford Palace Theatre, GDIF & Latitude
Producer
Flipping the Bird
Starring
Cristina Catalina
Michael Edwards
Leo Wan
Elliott Rennie
Joel Phillimore
Assembly Roxy, Edinburgh & Southwark Playhouse
Producer
Flipping the Bird
Starring
Joel Phillimore
Martha Ellis Leach
Peter Shenai
Phoebe Eclair-Powell
Oliver Mann
Associate Director
Producer
Jamie Lloyd Company
Starring
Kit Harington
Brian Gilligan
Craig Stein
Danielle Flett
Forbes Masson
Producer
Jamie Lloyd Company
Writer
Jean Genet, Benedict Andrews & Andrew Upton
Starring
Zawe Ashton
Uzo Aduba
Laura Carmichael
Starring
Max Bennett
Susannah Fielding
Nigel Lindsay
Marc Wootton
Starring
Katie Brayben
Oliver Chris
Richard Goulding
Nyasha Hatendi
Tim Pigott-Smith
Producer
Les Enfants Terribles
Director
James Seager & Oliver Lansley
Starring
Oliver Lansley
Conrad Sharp
Alfie Boyd
Tim Jackson
Alexander Wolfe
Director
Laurence Boswell
Starring
Katie Lightfoot
Paul Hickey
Lucy Robinson
Tom Hodgkins
Flora Montgomery
Radio
Director
Writer
Jessica Butcher & Anoushka Lucas