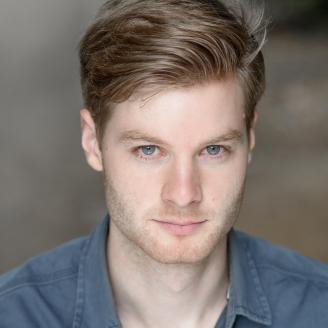 Joe Hampson
Comedy writer for TV and radio.
Biography
Joe is a comedy writer working across the stage, TV and radio.
He cut his teeth writing and performing with the Bristol Revunions sketch group. After winning a writing competition with E4 he wrote on the sixth series of the hit TV show, Skins, also writing material for their online spin off series.
For radio, his credits include The News Quiz, Newsjack and an original comedy pilot for BBC, Interrogation Room B.
He has recently co-written Us, a new comedy pilot for Channel 4, with Canadian comedian Mae Martin. Joe's 'offbeat, blackly comic' debut stage play Rabbits premiered at the Park Theatre in July 2017.

CV
TV
Writer
Creator
co-created by Mae Martin
A new comedy pilot for Channel 4, co-written with comedian Mae Martin.
Objective Fiction
for
Channel 4
Producer
Bryan Elsley, George Faber, John Griffin
Starring
Freya Mavor
Dakota Blue Richards
Working in the writers room for the acclaimed teen drama series. Joe also wrote additional online material.
Theatre
Writer
Starring
Alex Ferns
David Schaal
Karen Ascoe
A new black comedy about a couple whose marriage is in trouble.
Writer & Performer
Producer
Knock2Bag, Brown Eyed Boy
Original comedy-sketch show.
Original comedy sketch show.
Pleasance Below, Edinburgh
Radio
Writer
Topical panel quiz radio show, taking its questions from the week's news stories.
Producer
Matt Stronge, Suzy Grant
Satirical comedy-sketch show.
Production Company Radio 4 Extra
Broadcaster BBC Radio 4
Original drama mini-series.
Production Company BBC
Broadcaster BBC Radio 1