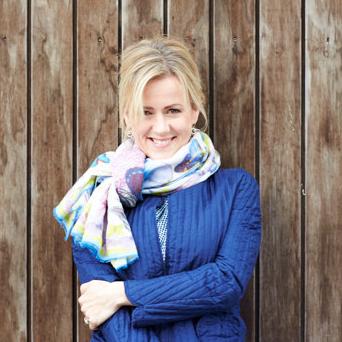 Jojo Moyes studied at The Royal Holloway and Bedford New College and then won a bursary to attend the postgraduate City University journalism course. After a year working for the South China Morning Post in Hong Kong, Jojo joined The Independent as a general news reporter and became Assistant News Editor in 1998, remaining on the news desk until January 2000, when she went back to writing as the Arts and Media Correspondent. She lives near Saffron Walden with her journalist husband, Charles Arthur, and their three children.
"We're on classic Moyes territory here - damaged people with complex lives, described with humour and pathos. This sometimes wry, sometimes weepy continuation of Lou's adventures will delight her legions of fans"
Wendy Holden
Daily Mail on After You
Jojo's work never fails to bring a smile to my face with her honesty, humour and empathy about what it is to be human - a must-read!
Emilia Clarke, the star of Me Before You and Game of Thrones
on Still Me
"Funny, sad and wise, you'll be using a hankie as a bookmark"
Mail on Sunday
on After You