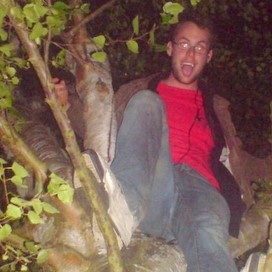 Jon Brittain
Playwright and writer for radio and television
Biography
Jon Brittain is a playwright, comedy writer and director.
His critically acclaimed play Rotterdam premiered at Theatre503 in 2015 before transferring to Trafalgar Studios where it earned him a nomination for the Charles Wintour Award for Most Promising Playwright at the Evening Standard Theatre Awards 2016 and an Olivier Award for Outstanding Achievement in an Affiliate Theatre in 2017.
His previous work includes the cult hit show Margaret Thatcher Queen of Soho and its sequel Margaret Thatcher Queen of Game Shows, and the plays A Super Happy Story (About Feeling Super Sad), What Would Spock Do?, The Sexual Awakening of Peter Mayo and The Wake.
His play Rotterdam ran at 503 to a sell-out crowd and wonderful reviews before transferring to the West End, for which he received a nomination for the prestigious Charles Wintour Evening Standard Award for Most Promising Playwright.
He directed both of John Kearns's Fosters Award winning shows Sight Gags for Perverts and Shtick and Tom Allen's shows Both Worlds and Indeed.
He is currently working on several new scripts for the BBC as well as the musical How to Stop Being Fat and Start Being Happy with composer Harry Blake.


CV
TV
Writer
Producer
Rachelle Constant
Starring
Kwesi Boakye
Rupert Degas
Kyla Rae Kowalewski
Dan Russell
Children's animated show about a family of blue cats and pink rabbits
Turner
for
Cartoon Network
Creator & Writer
Co-created and written with Suzi Ruffell
ITV Studios
In devlopment
Comedy pilot developed as part of the Channel 4 Screenwriting Course