Judges Award For Comedy - National Student Drama Festival
theatre


Director

Ant Cule

Starring
Ashley Booth

NSDF, Bedlam Theatre, Edinburgh. New Diorama, London.
As the family patriach lies in his coffin this one-man play tells the story of the rest of the family and the resentments, secrets and anger that the death has revealed.
The play is a dark comedy in which all the parts are played by Jonathan himself.
Media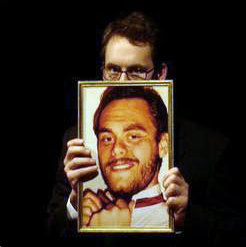 Reviews
'the writing is witty, economic and warmly funny. I was charmed by the piece and felt refreshed by its confidently powered, often, overheating, engine.'
Fringe Review
'Playful and knowing, the ride is exhilarating but over too abruptly.'
The List