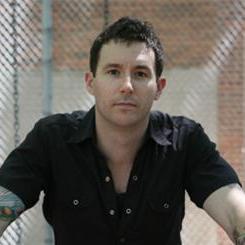 Joshua Mohr is the author of five novels, inlcuding Damascus, which The New York Times called "Beat-poet cool." He's also written Some Things that Meant the World to Me, one of O Magazine's Top 10 reads of 2009 and a San Francisco Chronicle best-seller, as well as Termite Parade, an Editors' Choice on The New York Times best seller list. He lives in San Francisco and teaches in the MFA program at USF. Fight Song was published in February 2013 and his upcoming novel All This Life will be released in July 2015.

Mohr's narrative is by turns heartrending and humorous, with never a dull moment. Readers will love this cast of characters.
Publishers Weekly (starred)
on All This Life
Mohr's (Damascus) elegant writing and colorful milieu is refreshing, an interesting mix of Charles Bukowski and Tom Robbins, with a cinematic heaping of the Coen brothers for good measure.

Publishers Weekly on Fight Song
Mohr's first novel is biting and heartbreaking, a piercing look at the indelible scars a violent past has left on a young man named Rhonda
School Library Journal (starred review)
on Some Things That Meant the World to Me
[A] wry and unnerving story of bad love gone rotten. [Mohr] has a generous understanding of his characters, whom he describes with an intelligence and sensitivity that pulls you in. This is no small achievement.
The New York Times Book Review (Editor's Choice)
on Termite Parade