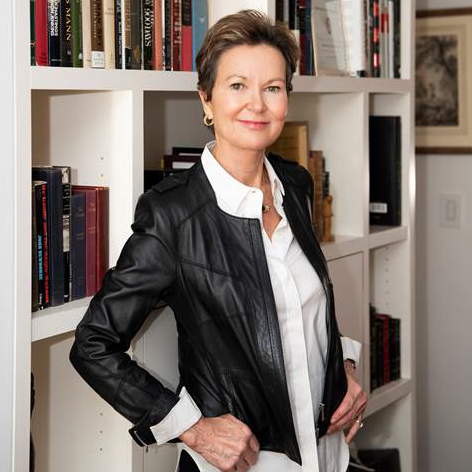 ICM Partners
Author and journalist Kati Marton was born in Hungary and has spent two decades writing and reporting from the United States, Europe, and the Far East. Ms. Marton is a director and former chairperson of the board of the Committee to Protect Journalists and a member of the Freedom Forum's Media Studies Center Advisory Committee. She also serves on the board of directors of the International Rescue Committee, the New America Foundation, the J. Anthony Lukas Memorial Foundation, the Central European University, and is a member of the Council of Foreign Relations.

Ms. Marton is the author of a number of books, including The Chancellor, Hidden Power, The Great Escape, An American woman, The Polk Conspiracy, Death in Jerusalem, Wallenberg and Enemies of the People.

Her career as a journalist has seen her work for a number of high profile media agencies, including a position from December 1977 until December 1979 as Bonn Bureau Chief and Foreign Correspondent for ABC News. While based in West Germany, Ms. Marton reported from many countries, including Poland, Hungary, Italy, Holland, Northern Ireland, and East Germany. From 1983 until 1984, she was a columnist for the Sunday Times of London, and over the years has contributed as a reporter to numerous news organizations including ABC News, Public Broadcasting Services, National Public Radio, Atlantic Monthly, The Times of London, The Washington Post, The Wall Street Journal, Newsweek, Vanity Fair, and The New Republic.

Marton tells Field's story beautifully, reminding readers of the potential horrors of well-meaning but unquestioning idealism
Publishers Weekly Starred Review
on True Believer
A gripping but nuanced account of the fanaticism and betrayal
Amanda Foreman
on True Believer
Marton writes beautifully, balancing sharply defined character studies of each man with insights into their shared cultural traits and uprootedness.

Publishers Weekly (starred review) on The Great Escape
A great read — the lightness of love, the drama of war and sudden death — with Paris in the background
Diane von Furstenberg
on Paris
An engrossing book.

Library Journal on The Great Escape