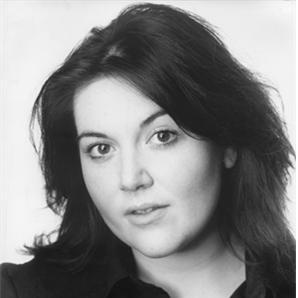 Biography
Katy Wix is an acclaimed comedy writer and performer for theatre, radio and television.
Katy's short Dear Jean Pierre is on the BBC iPlayer as part of the "Funny Valentines" strand.
Her first book of comic monologues was published in 2014 by Oberon books to a fabulous reception and her second volume in 2015.
Katy, along with her writing partner Anna, were nominated for a Writer's Guild Award for comedy for their acclaimed series Anna and Katy for Channel 4.
Katy has also written several Edinburgh shows a well as a short play, Call To Prayer for the Southwark Playhouse. She is currently developing original projects for Baby Cow and the BBC.
CV
TV
Writer
Comedy about a once-famous romance writer.
Starring
Katy Wix
iPlayer short as part of the Funny Valentines strand.
Roughcut Television
for
Channel 4
Radio
Writer & Creator
Starring
Julian Rhind-Tutt
Reece Shearsmith
Second series of the comedy series set in the sub-Antarctic
Production Company BBC Productions
Broadcaster BBC Radio 4
Starring
Julian Rhind-Tutt
Reece Shearsmith
Comedy about a young scientist in the sub-Antarctic keeping an audio diary on his dictaphone
Production Company BBC Productions
Broadcaster BBC Radio 4
Theatre
Writer
Short play as part of Prayers, Promises and Platform 3 at Southwark Playhouse