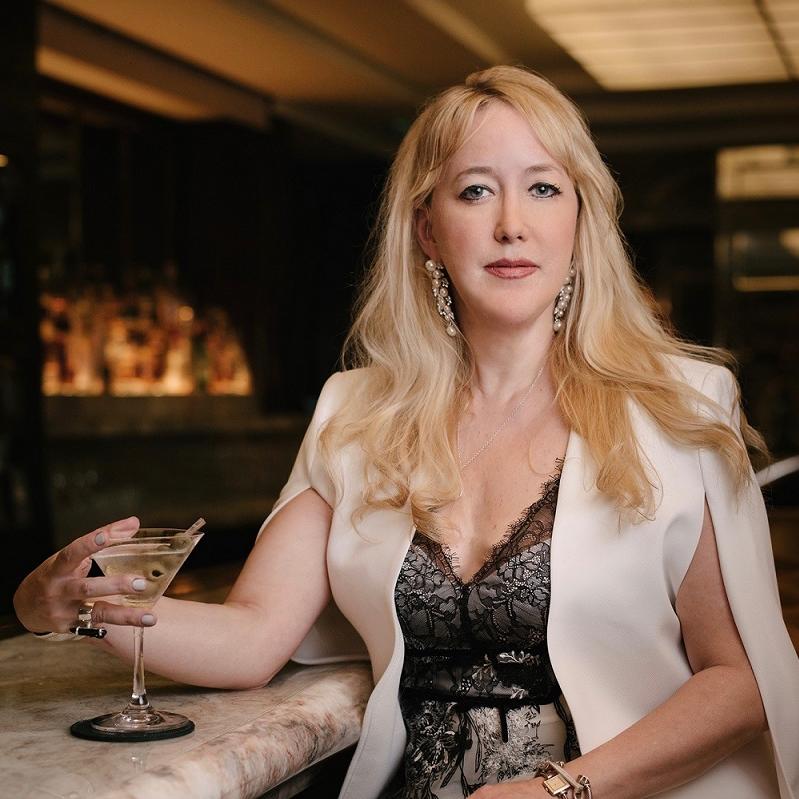 Kelleigh Greenberg-Jephcott
book
| Fiction
| 2018
UK & Comm →
Hutchinson
(Ed. Jocasta Hamilton)
They told him everything.
He told everyone else.
Over countless martini-soaked Manhattan lunches, they shared their deepest secrets and greatest fears. On exclusive yachts sailing the Mediterranean, on private jets streaming towards Jamaica, on Yucatán beaches in secluded bays, they gossiped about sex, power, money, love and fame. They never imagined he would betray them so absolutely.

Based on ten years of research comes a dazzling literary debut about the rise and self-destructive fall of Truman Capote and the beautiful, wealthy, vulnerable women he called his swans.

Rights
Film Rights
Available
Contact Luke Speed for more information
Claire Nozieres manages the translation rights for Swan Song
Translation Rights Sold
Romanian
World
Litera International
Reviews
A glamorous, literary, and gloriously gossipy reimagining of the fallout when Truman Capote blew 1970s New York society wide open with lurid, intoxicating exposé of its ruling class. Pure pleasure.


Evening Standard
This is a first novel of extraordinary skill, a book of which Capote – even at his best – would have been proud.
The Observer
A whirlwind of a first novel. There is great pathos in the Swans' woundings and in their inevitable decline. And the character of Truman himself shimmers through the novel in a wonderful blaze of eccentricity and excess. Outstanding.

Rose Tremain
More 20th century titans shimmy into glamorous being in Swan Song, a dazzlingly assured first novel from Kelleigh Greenberg-Jephcott... One of this impressive novel's delicious achievements is the collective voice used as a Greek chorus to convey the wealthy women united against "the androgynous sprite". This clever book, with the moreish astringency of a negroni, is a perfect summer cocktail.

The Sunday Times
A completely fascinating novel and a marvellously skillful re-imagining of real people, times and places. Outstanding.
William Boyd
Scandalous, frenetic, amusing and tragic, this throws open the doors to a privileged world driven by money, sex, power and influence, where stakes are high and, when trust is broken, there's much to lose.

Daily Mail
Triumphant debut… Fuelled by deception, love affairs and secrets, this will keep you pinned to your sun lounger.

Woman & Home
If a writer is going to craft a novel from well-known events, they might as well do it with brio, which this debut has in spades.

The Guardian
Delicious... one of my top tips for summer 2018

The Daily Mail
Simultaneously fabulous and tragic, Swan Song is an incredibly accomplished debut.

Attitude Magazine
Greenberg-Jephcott gives us a vivid snapshot of this way of life... this novel never flags, and never forgets the duty to entertain.
The Times
Seductive, spellbinding... Greenberg-Jephcott beautifully captures the pain and poignancy alongside the privilege.
S magazine, Sunday Express
A rich, sharp, sting of a book. It made me laugh and grimace and pity monsters. I'm still smiling about it.

Stu Turton
Kelleigh Greenberg-Jephcott is a brilliant upcoming star.

Rose Tremain, author of The Road Home
What an incredible book! I loved it! Brilliantly written, deeply researched, funny, sharp and moving, this wonderful book marks the debut of a major talent.
Kate Williams
The fascinating story of the beautiful, rich socialites who befriended, confided in and were ultimately betrayed by writer, Truman Capote. Swan Song is a whirlwind tour of private jets to Mexico resorts, playboys' yachts in the Mediterranean, Manhattan martini lunches and so much scandal. You'll also spend as much time googling the likes of Babe Paley, Slim Hawks and Lee Radziwill, as you will reading this riveting novel.

Red Magazine
Swan Song is a fascinating look at American high society in the Sixties and Seventies, and a portrait of a talented writer who couldn't resist gossip, even if meant ruining his life.



Stylist