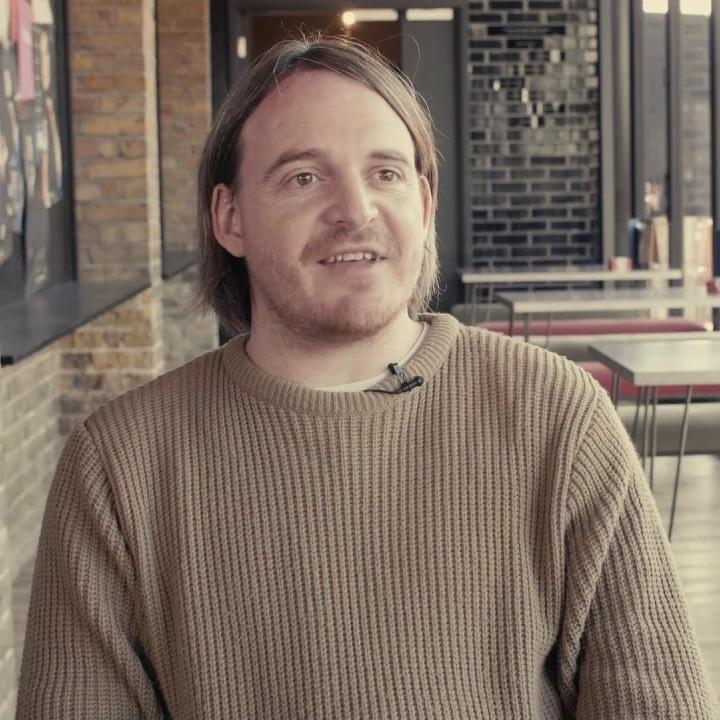 Kenny is a multi award winning writer for stage and screen.
He co-created, co-wrote and was associate producer on the BBC's ground breaking multi-platform murder mystery The Last Hours of Laura K which earned him a BAFTA nomination in Digital Creativity and a number of other prestigious television and VFX awards nominations. He adapted Agatha Christies The Coming of Mr Quin for digital media which was BAFTA CYMRU nominated for Best Game.
He was selected for the BBC Writers Academy in 2011 and has gone on to write episodes of Doctors and Eastenders. Since then he has developed original projects with a variety of indies and has been shortlisted for the Red Planet prize.
His theatre projects include Rust (Bush Theatre) Plastic (Old Red Lion / Mercury theatre ) and Terrorism (Bush Theatre). He is a past winner of the Mercury Theatre playwriting prize, the Adopt a Playwright Award, the Adrienne Benham Award and has been shortlisted for both the Bruntwood and Papatango prizes.
He currently has projects in development with RAW TV, FIREBIRD/BBC, Two and Two Films (USA) and AMC Studios (USA).
Television
Writer
Two and Two pictures
In development
Co-written with Gabriel Bisset-Smith.

Two and Two Pictures
for
AMC
In development
Leftbank
Script commission
Kudos
Treatment commission
BBC Studios
Script commission
New Pictures
In development
Artists Studios
Treatment commission
The Forge
Treatment commission
Company Pictures
Script optioned
BBC Wales
Script commission
Director
Gabriel Bisset-Smith
Co-creator and co-writer of interactive online drama.
Winner of C21 Media Award 2016 (Best multi platform)
Winner of two Lovies Awards 2016 (Digital Creativity and People's vote)
Nominated for BAFTA Television Craft Award: Digital Creativity 2016
Nominated for Broadcast Digital Award 2016 (Best Game)
Nominated for Prix Italia 2016 (Digital Creativity)

Film
Writer
Co-written with Gabriel Bisset-Smith.

Universal
Feature Film commission
Producer
Morgan Faverty & Louis-Jack
Radio
Writer
Production Company BBC Radio 3

Production Company BBC Radio 4