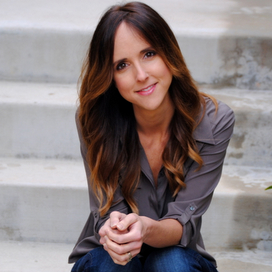 Lauren Miller is an entertainment attorney and television writer in Los Angeles. Her TV pilot, Teach, co-written with actress Abigail Spencer (Mad Men) was bought in 2011 by ABC Family, to be produced by Alloy (Gossip Girl and Vampire Diaries) and Warner Horizon (Pretty Little Liars).

Lauren graduated cum laude from Yale in 2002 and received her law degree from UC-Berkeley in 2005.

Her debut novel Parallel, was published by HarperTeen (US) and Scholastic (UK) in May 2013 and her second novel, Free to FallI, will be published in May 2014.
Wildly inventive and wonderfully romantic, Parallel takes readers on a journey that will open their minds and their heart.
Jennifer E. Smith
on Parallel
Miller (Parallel) offers an intricately plotted, intellectually rich thriller that will please a range of readers, from those searching for a page-turner to those wishing to thoroughly engage the mind.

Publishers Weekly (starred review) on Free to Fall
[Jessa's] immediate chemistry with Marshall has an addictive, electric quality that's reminiscent of Augustus and Hazel's in John Green's The Fault in Our Stars...an often potent story about confronting the future and featuring an engaging central relationship.
Kirkus
on All Things New
Engaging and thought-provoking, Free to Fall should appeal to a variety of readers with its blend of action, secrecy, and romance, and it provides excellent discussion opportunities.

School Library Journal (starred review) on Free to Fall
@TylerAMann @DavidAFrench My favorite is the criticism of the hypocrisy of being pro choice and anti death penalty… https://t.co/GVoKvH0aqX
Follow @LMillerWrites