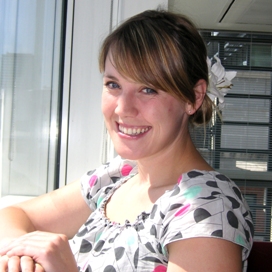 Linda Geddes is a London-based magazine journalist, who writes about biology, medicine and technology. Born in Cambridge, UK, she graduated from Liverpool University with a first class honours degree in Cell Biology, and went on to become a trainee with one of the UK's largest newspaper publishers. She has worked as both a news editor and reporter for New Scientist magazine, and recently contributed to Dorling Kindersley's The Human Body.

She has received numerous awards for her journalism, including the Association of British Science Writers' award for Best Investigative Journalism, European School of Oncology's Best Cancer Reporter, The Endocrine Society's Health Writer of the Year, and BT's Information Security Journalist of the Year. She was also shortlisted for the Paul Foot Award in 2011 and the Press and Periodicals Association's Writer of the Year award in 2009 and 2011.
Her first book, Bumpology: The myth-busting pregnancy book for parents-to-be (Transworld 2013) unpacks the science of bumps, birth and newborn babies, and her second, Chasing the Sun: The New Science of Sunlight and How it Shapes Our Bodies and Minds (Wellcome Collection 2018) explores the extraordinary significance of sunlight - from ancient solstice celebrations to modern sleep labs, and from the unexpected health benefits of sun exposure to what the Amish know about sleep that the rest of us don't.