Both Ways Is the Only Way I Want It
Chosen as one of the New York Times 10 Best Books of 2009

book
| Fiction
| 2009
US →
Riverhead Books
(Ed. Sarah McGrath)
UK & Comm →
Canongate Books
Award-winning writer Maile Meloy's return to short stories explores complex lives in an austere landscape with the clear-sightedness that first endeared her to readers.

Meloy's first return to short stories since her critically acclaimed debut, Both Ways Is the Only Way I Want It is an extraordinary new work from one of the most promising writers of the last decade.

Eleven unforgettable new stories demonstrate the emotional power and the clean, assured style that have earned Meloy praise from critics and devotion from readers. Propelled by a terrific instinct for storytelling, and concerned with the convolutions of modern love and the importance of place, this collection is about the battlefields-and fields of victory-that exist in seemingly harmless spaces, in kitchens and living rooms and cars. Set mostly in the American West, the stories feature small-town lawyers, ranchers, doctors, parents, and children, and explore the moral quandaries of love, family, and friendship. A ranch hand falls for a recent law school graduate who appears unexpectedly- and reluctantly-in his remote Montana town. A young father opens his door to find his dead grandmother standing on the front step. Two women weigh love and betrayal during an early snow. Throughout the book, Meloy examines the tensions between having and wanting, as her characters try to keep hold of opposing forces in their lives: innocence and experience, risk and stability, fidelity and desire.

Knowing, sly, and bittersweet, Both Ways Is the Only Way I Want It confirms Maile Meloy's singular literary talent. Her lean, controlled prose, full of insight and unexpected poignancy, is the perfect complement to her powerfully moving storytelling.
Rights
Audio Rights
Available
The audio rights are handled by Alice Lutyens.
Helen Manders manages the translation rights for Both Ways Is the Only Way I Want It
Media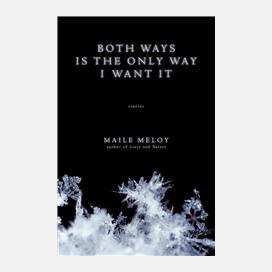 Reviews
Publishers Weekly review

Meloy's characters frequently leave each other or let each other down, and it is precisely that - their vulnerabilities, failures and flaws - that make them so wonderful to follow as they vacillate between isolation and connection.
Publishers Weekly
Full Review
Curtis Sittenfeld praise

She's such a talented and unpredictable writer that I'm officially joining her fan club; whatever she writes next, I'll gladly read it.

Curtis Sittenfeld
The New York Times Book Review
Full Review
Time review

Don't let the easy accessibility of Maile Meloy's writing fool you: she's capable of witchcraft.... These 11 stories are quick, powerful jabs, startling in their economy; you're propelled toward each ending, certain she won't be able to wrap it up in one more page, and you're proved wrong every time.
Time
Full Review