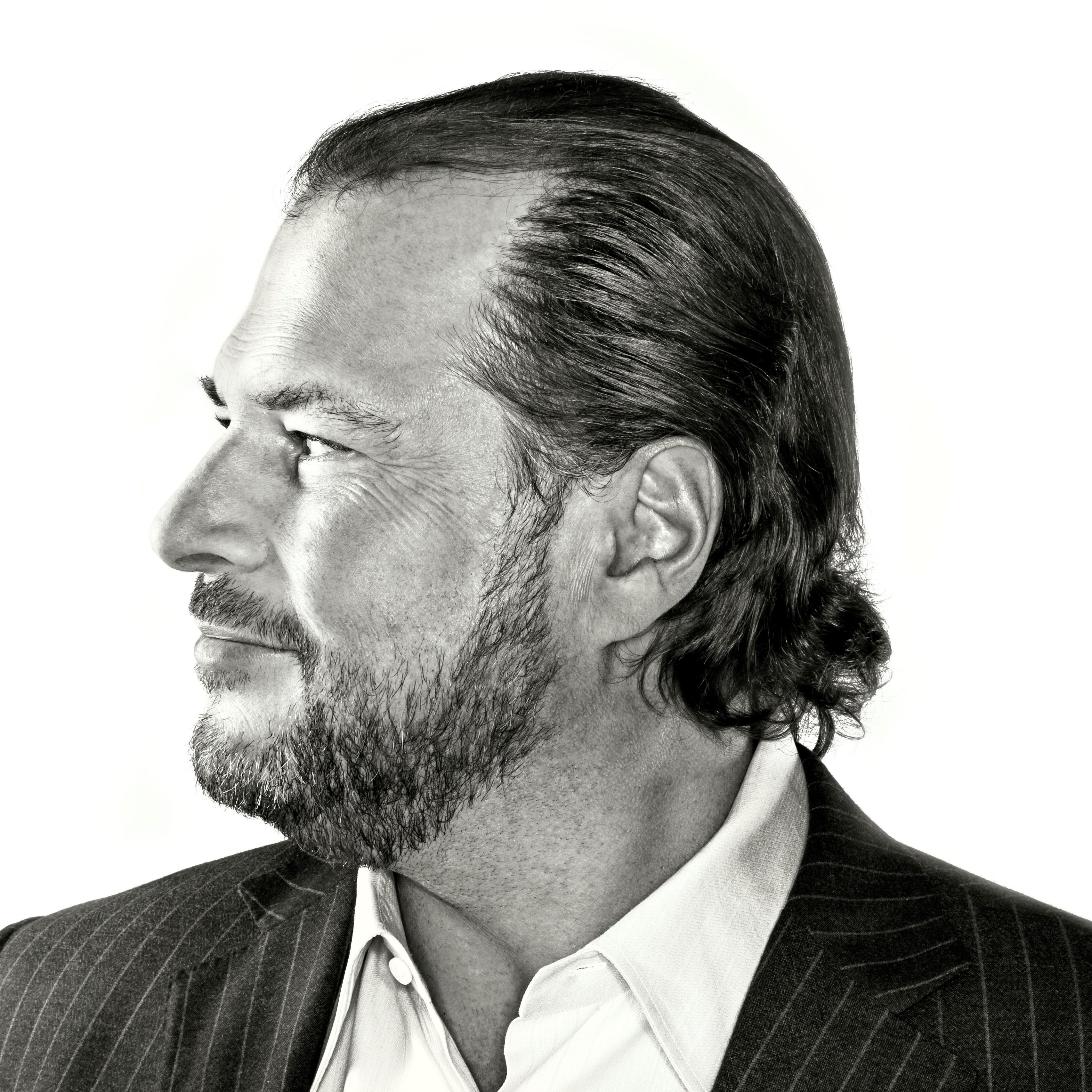 Marc Benioff is Chairman, co-Chief Executive Officer and Founder of Salesforce and a pioneer of cloud computing.

Benioff founded Salesforce in 1999, and it is now a Fortune 500 company with more than 35,000 employees. The enterprise software company's explosive growth and success are built on a dynamic culture based on four core values — trust, customer success, innovation and equality.

The company has been recognized as the Most Innovative Company by Forbes, the Number One Best Place to Work by Fortune, and the 15th Most Admired Company in the World by Fortune.

Benioff was named "Innovator of the Decade" by Forbes, ranked number three on Fortune's 2017 "Businessperson of the Year" list, and recognized as one of the World's 25 Greatest Leaders by Fortune and 10 Best-Performing CEOs by Harvard Business Review. For his leadership on equality, Benioff has been honored by GLAAD, the Billie Jean King Leadership Initiative and Variety Magazine with its EmPOWerment Award.

Building a different kind of company, Benioff created Salesforce not only to develop great products, but also to have a positive impact on the world. On day one, Benioff created the 1-1-1 model of philanthropy, of giving one percent of Salesforce's equity, product and employees' time back to communities around the world. Today, more than 8,500 companies have adopted the 1-1-1 model through the Pledge 1% movement.

A member of the World Economic Forum ("WEF") Board of Trustees, Benioff serves as the inaugural Chair of WEF's Forum Center for the Fourth Industrial Revolution in San Francisco.

Before launching Salesforce, Benioff spent 13 years at Oracle Corporation, where he was the youngest vice president in company history. When he was 14 years old, he sold his first piece of software, "How to Juggle," for $75. He founded his first company, Liberty Software, which created video games, at the age of 15.

Benioff received a B.S. in Business Administration from the University of Southern California, where he is on its Board of Trustees.