book
| Fiction
| Nov 2020
Canada →
McClelland & Stewart Inc
The collection of a lifetime from the bestselling novelist and poet

By turns moving, playful and wise, the poems gathered in Dearly are about absences and endings, ageing and retrospection, but also about gifts and renewals. They explore bodies and minds in transition, as well as the everyday objects and rituals that embed us in the present. Werewolves, sirens and dreams make their appearance, as do various forms of animal life and fragments of our damaged environment.

Before she became one of the world's most important and loved novelists, Atwood was a poet. Dearly is her first collection in over a decade. It brings together many of her most recognisable and celebrated themes, but distilled – from minutely perfect descriptions of the natural world to startlingly witty encounters with aliens, from pressing political issues to myth and legend. It is a pure Atwood delight, and long-term readers and new fans alike will treasure its insight, empathy and humour.

Rights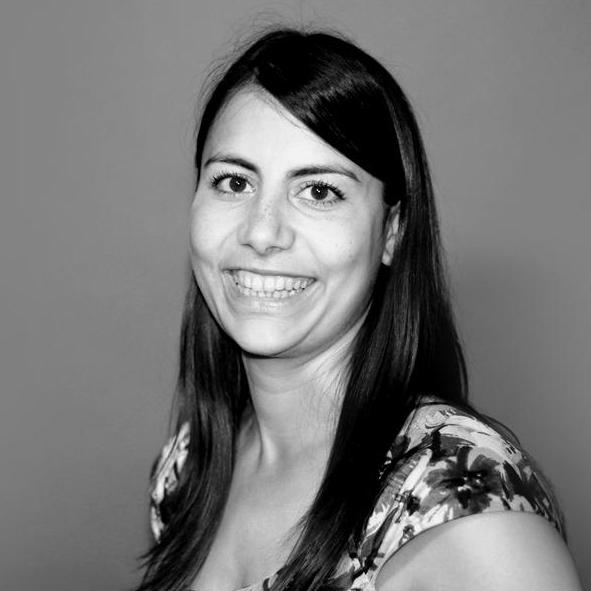 Sophie Baker manages the translation rights for Dearly
Translation Rights Sold
Bulgarian
World
Orange Books
Chinese Simple
Taiwan
Thinkingdom Media Group
Danish
World
Lindhardt & Ringhof
Finnish
World
Otava Publishing Company
French
World
Editions Robert Laffont
German
World
Berlin Verlag
Greek
World
Psichogios Publ Co Greece
Italian
World
Ponte Alle Grazie SpA
Polish
World
Swiat Ksiazki
Portuguese
Portugal
Bertrand Editora
Portuguese
Brazil
Editora Rocco
Reviews
Atwood returns with a sardonic and sagacious masterpiece to add to her significant oeuvre. Fantasy, love, sex, feminism, and mortality are explored with discursive poise and narrative cohesion ... Combining dignified vulnerability, lyrical whimsy, and staunch realism, Atwood offers a memorable collection that emboldens readers to welcome disillusionment.

PW Starred Review
Aging, rituals, and the environment are a few topics [Atwood] spins her magic yarn around in this structurally creative, soulfully stirring slim tome…We need [Atwood], now.

Good Morning America
Margaret Atwood deserves an adjective - Atwoodian - in recognition of her virtuoso wit and unmistakeable style.

Chicago Tribune
Atwood's new book—her first collection of poems in over a decade—is a good reminder of her mastery of the craft. In Dearly, Atwood's inspirations run the gamut from the intoxicating pleasures of nature to the fantastical goings-on of zombies, but the themes are grounded in the familiar: love, loss, desire and the inevitability of time passing. Atwood blurs the lines of what we know and asks us instead to give credence to what we feel.

Time
Atwood's flare for precise metaphor in no way softens her delivery... Combining the wit of Dorothy Parker with the wisdom of Emily Dickinson, Atwood adds a steely grace and richness of her own. If there is beauty in despair, one may find it here.

Library Journal (starred review)
It is sometimes debated whether every great novelist must first be a great poet. If you look at the likes of poets-turned-novelists like Jesse Ball or Denis Johnson, you might be inclined to agree. Don't forget Margaret Atwood, who began publishing poetry in the early-1960s, self-publishing her first collection, Double Persephone, in 1961. Her latest poems collected in Dearly include melancholy meditations on life and death and the gender of werewolves.

Wall Street Journal
For the first time in more than a decade, Atwood — an accomplished poet, though best known for "The Handmaid's Tale," among other novels — is releasing a wide-ranging new collection of poetry. It's hauntingly beautiful, with reflections on life and death, time and change, and nature and zombies. The strong imagery and atmosphere will probably hook even those who had only been familiar with Atwood's fiction.

Washington Post
Atwood's first books were poetry collections; decades later, she infuses her newest poems with the flinty wit and surefire lucidity readers cherish in her best-selling, influential fiction, including The Testaments. Spiked with surprising juxtapositions and wily delight in language, at times mordant, frequently hilarious, and always unflinching.

Booklist
The soaring quality of the verse itself… [is] always illuminated by characteristic flashes of brilliance and wit, and powered by a pure force of creative energy…Atwood's poetry is vibrant with purpose, brilliant, hard-edged, and instantly legible; and they will doubtless become classics of our troubled time.

The Scotsman
Margaret Atwood has always been a poet; her poetry collections make visible the taproot of the wry, wise metaphysic that runs through her fiction and essays, and in a precarious time her new collection, Dearly, is a source of uncompromising elemental warmth.
Ali Smith
Observer
A poignant yet playful collection of verse, about endings and departures, it is sliced with clever, sharp humour

Telegraph
I finished this collection deeply impressed by Atwood's capacity for powerful, lyric description.

Rebecca Tamás
i
This collection of poems is a reckoning with the past that comes from a place of wisdom and control . . . You can almost hear her speaking voice, see the twinkle in her eye . . . wonderfully observed

Kate Kellaway
Observer
She turns her eye to the past, to nature, to fantasy, to current affairs, all with the calm eye of a writer who has nothing to prove

Maria Crawford
Financial Times Books of the Year
Here we see Atwood at the height of her poetic powers . . . The more Atwood wields specifics, the more of the world she skewers with her fantastically sharp imagination. . . Only Atwood could muster up that (literally man-eating) vision with such relish.

Emilia Phillips, New York Times Book Review