book
| Fiction
| 2013
Canada →
McClelland & Stewart Inc
(Ed. Ellen Seligman)
US →
Nan A. Talese
(Ed. Nan Talese)
UK →
Bloomsbury Publishing
(Ed. Alexandra Pringle)
MaddAddam debuted on the Sunday Times hardcover bestseller list at number eight and on the New York Times bestseller list at number eight. It has been selected as a "Best Book of the Year" by Publishers Weekly and is one of Amazon's Top 100 Books of 2013.

Bringing together characters from Oryx and Crake and The Year of Flood, MaddAddam is the thrilling and provocative conclusion to Margaret Atwood's speculative trilogy.

Months after the Waterless Flood pandemic has wiped out most of humanity, Toby and Ren have rescued their friend Amanda from the vicious Painballers. They return to the MaddAddamite cob house, which is fortified against man and giant Pigoon alike. Accompanying them – to their alarm – are the Crakers, the gentle, blue-skinned species bioengineered by the brilliant but deceased Crake. While their reluctant prophet, Jimmy – Crake's one-time friend – recovers from a debilitating fever, it's left to Toby to dole out the Craker mythology, with Crake as creator. She must also deal with cultural misunderstandings, terrible coffee, and her own jealousy over Zeb, her long-time romantic interest.

Meanwhile, Zeb searches for Adam One, founder of the God's Gardeners, the pacifist green religion from which Zeb seceded years ago to lead the MaddAddamites in active resistance against the destructive CorpSeCorps. As Toby learns, Adam and Zeb have roots that go back to their twisted origins. Under threat of an imminent Painballer attack, the MaddAddamites must fight back with the aid of their new-found allies, some of which have four trotters.

Combining adventure, humor, romance, and the bizarre imagination that marked both Oryx and Crake and The Year of the Flood, Atwood's brilliant dystopian trilogy comes to a satisfying conclusion with this final volume.
Rights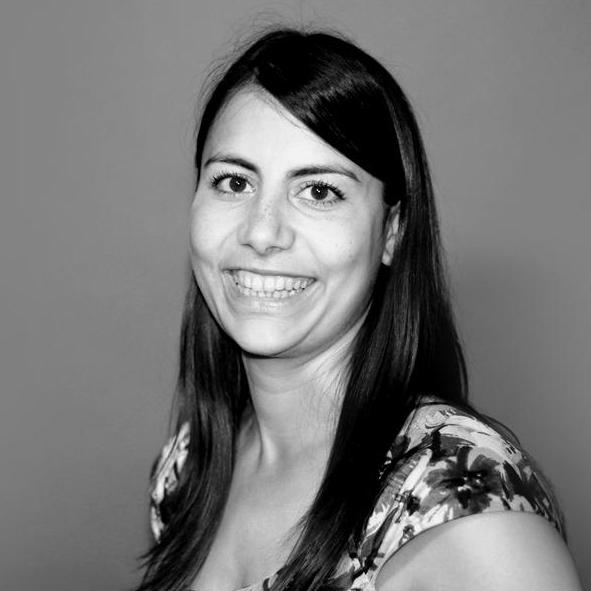 Sophie Baker manages the translation rights for MaddAddam
Translation Rights Sold
Chinese Complex
Taiwan
Azoth Books Co., .
Chinese Simple
Mainland China
Shanghai Translation Pub. Ho.
Croatian
World
Skolska Knijga
Danish
World
Lindhardt & Ringhof
Dutch
World
Prometheus/Bert Bakker
Finnish
World
Otava Publishing Company
French
World
Editions Laffont
Georgian
World
Books in Batumi
German
World
Berlin Verlag
Greek
World
Psichogios Publ Co Greece
Hebrew
World
Kinneret Publishing House
Hungarian
World
Jelenkor Kiado Szolgaltato Kft.
Italian
World
Ponte Alle Grazie SpA
Japanese
World
Iwanami Shoten
Norwegian
World
Aschehoug & Co
Polish
World
Proszynski I S-Ka
Portuguese
Brazil
Editora Rocco
Portuguese
Portugal
Bertrand Editora
Romanian
World
Editura Art
Russian
World
Eksmo Publishers
Turkish
World
Dogan Kitapcilik
Media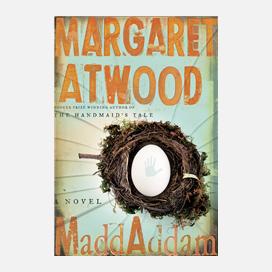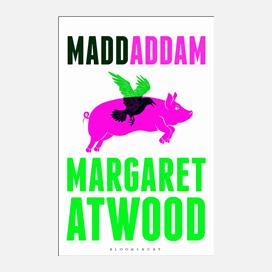 Reviews
With this tense tale of pandemic, giant pigs, and survival, is the final part of Margaret Atwood's trilogy obliquely surveying her own legacy?

MaddAddam is an extraordinary achievement.
James Kidd
The Independent
Full Review
Final Showdown

Atwood has brought the previous two books together in a fitting and joyous conclusion that's an epic not only of an imagined future but of our own past, an exposition of how oral storytelling traditions led to written ones and ultimately to our sense of origin.
Andrew Sean Greer
The New York Times Book Review
Full Review
The final book in Margaret Atwood's dystopian science-fiction trilogy is a haunting, restless triumph
The Sunday Times
Full Review
Atwood has created something reminiscent of Shakespeare's late comedies; her wit and dark humour combine with a compassionate tenderness towards struggling human beings.

Michele Roberts
Independent
<h3>This final book in Margaret Atwood&rsquo;s dystopian science-fiction trilogy is a haunting, restless triumph</h3>

This final book in Margaret Atwood's dystopian science-fiction trilogy is a haunting, restless triumph
Peter Kemp
The Sunday Times
Full Review
The final entry in Atwood's brilliant MaddAddam trilogy roils with spectacular and furious satire.
Publishers Weekly Starred Review
Full Review
Margaret Atwood is the quiet Mata Hari, the mysterious, violent figure ... who pits herself against the ordered, too clean world like an arsonist.
Michael Ondaatje
It's easy to appreciate the grand array of Margaret Atwood's works ...in all their power and grace and variety. When I think of it, and put it together with her writerly gifts and achievements, it takes my breath away.
Alice Munro
Atwood is a poet. Scarcely a sentence of her quick, dry yet avid prose fails to do useful work.
John Updike
One of the most important writers in English today.
Germaine Greer