book
| Fiction
| 2014
US →
Nan A. Talese
(Ed. Nan A. Talese)
Canada →
McClelland & Stewart Inc
(Ed. Ellen Seligman )
A collection of highly imaginative short pieces that speak to our times with deadly accuracy. Vintage Atwood creativity, intelligence, and humor: think Alias Grace.

Margaret Atwood turns to short fiction for the first time since her 2006 collection, Moral Disorder, with nine tales of acute psychological insight and turbulent relationships bringing to mind her award-winning 1996 novel, Alias Grace. A recently widowed fantasy writer is guided through a stormy winter evening by the voice of her late husband in "Alphinland," the first of three loosely linked stories about the romantic geometries of a group of writers and artists. In "The Freeze-Dried Bridegroom," a man who bids on an auctioned storage space has a surprise. In "Lusus Naturae," a woman born with a genetic abnormality is mistaken for a vampire. In "Torching the Dusties," an elderly lady with Charles Bonnet syndrome comes to terms with the little people she keeps seeing, while a newly formed populist group gathers to burn down her retirement residence. And in "Stone Mattress," a long-ago crime is avenged in the Arctic via a 1.9 billion-year-old stromatolite. In these nine tales, Margaret Atwood is at the top of her darkly humorous and seriously playful game.

Rights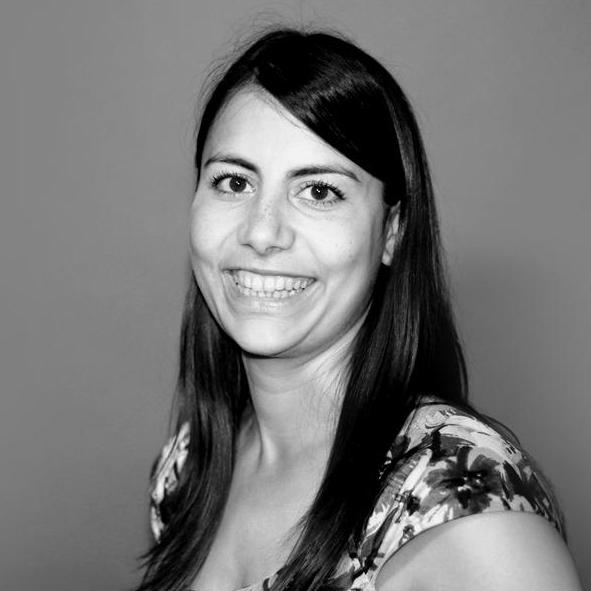 Sophie Baker manages the translation rights for Stone Mattress
Translation Rights Sold
Bulgarian
World
Orange Books
Chinese Complex
Taiwan
Ten Points Publishing
Chinese Simple
Mainland China
Shanghai Dook
Dutch
World
Prometheus/Bert Bakker
French
World
Editions Robert Laffont
German
World
Berlin Verlag
Hebrew
World
Kinneret Publishing House
Italian
World
Racconti Edizioni
Norwegian
World
Aschehoug & Co
Polish
World
Wielka Literara
Portuguese
Portugal
Bertrand Editora
Romanian
World
Editura Corint
Media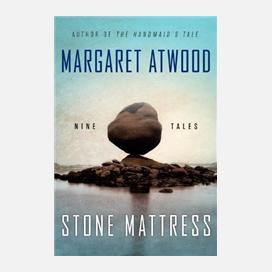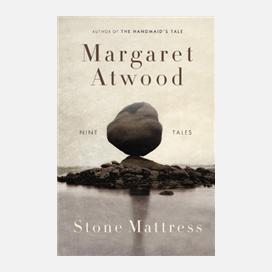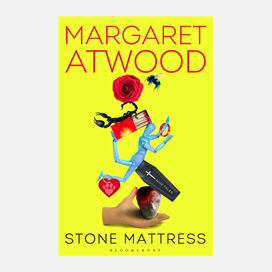 Reviews
The collection is entirely unsparing, both of the vanished past and the vanishing present, but Atwood's prose is so sharp and sly that the effect is bracing rather than bleak.
The Guardian (Review)
Atwood dances wickedly through these [characters'] lives, skewering pomposity and flashing up lack of self-awareness with a glorious relish.
Lesley McDowell
Independent on Sunday
The endlessly inventive Margaret Atwood is at the top of her darkly humorous but seriously playful game in this collection of nine short stories exploring themes of loss, love and life.
The Mail on Sunday
Witty verve, imaginative inventiveness and verbal sizzle vivify every page.
The Sunday Times
Full Review
Not Dead Yet

Witty and frequently biting, "Stone Mattress" is keen to the ways in which we choose, all our lives, to love and to hurt — and in Atwood's world these two actions are always choices, creating consequences for which we will one day be held to account.
Matt Bell
The New York Times Book Review
Full Review
With plaudits from Alice Munro, Germaine Greer and Michael Ondaatje, this looks set to be one of the story collections of the autumn.
The Guardian
Razor sharp, with Atwood's gimlet eye for the ludicrousness of modern life.
Independent
This story is witty, weird, chirpily irreverent, somewhat hard-hearted, and hugely insightful.
Independent
Atwood's trademark dark humour and withering social commentary are pervasive throughout.
Express
Atwood, a bestselling master of fiction, delivers a stunning collection ... and it's clear that this grande dame is at the top of her game.
Publishers Weekly Starred Review
Full Review
Stone Mattress, a collection of nine acerbic, mischievous, gulpable short stories, addresses themes that will resonate with anyone familiar with Atwood's writing.
Sam Baker
Harper's Bazaar