book
| Fiction
| Sep 2015
UK & Comm →
Bloomsbury Publishing
(Ed. Alexandra Pringle)
UK & Comm →
Virago Press
(Ed. Lennie Goodings)
A sinister, wickedly funny novel about a near-future in which the lawful are locked up and the lawless roam free.

Living in their car, surviving on tips, Charmaine and Stan are in a desperate state. So, when they see an advertisement for Consilience, a 'social experiment' offering stable jobs and a home of their own, they sign up immediately. All they have to do in return for suburban paradise is give up their freedom every second month – swapping their home for a prison cell. At first, all is well. But then, unknown to each other, Stan and Charmaine develop passionate obsessions with their 'Alternates,' the couple that occupy their house when they are in prison. Soon the pressures of conformity, mistrust, guilt and sexual desire begin to take over.
Rights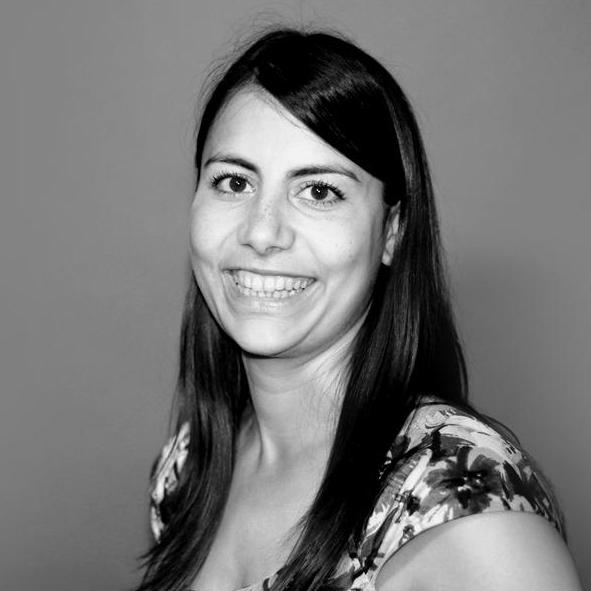 Sophie Baker manages the translation rights for The Heart Goes Last
Translation Rights Sold
Bulgarian
World
Orange Books
Chinese Complex
Taiwan
Ten Points Publishing
Chinese Simple
Mainland China
Henan University Press
Dutch
World
Prometheus/Bert Bakker
Estonian
World
Eesti Raamat
Finnish
World
Otava Publishing Company
French
World
Editions Laffont
German
World
Berlin Verlag
Greek
World
Psichogios Publ Co Greece
Hebrew
World
Kinneret Zmora Bitan
Hungarian
World
Jelenkor Kiado Szolgaltato Kft.
Italian
World
Ponte Alle Grazie SpA
Korean
World
Wisdom Publishing Co.
Latvian
World
Zvaigzne ABC Publishers
Norwegian
World
Aschehoug & Co
Polish
World
Wielka Literara
Portuguese
Brazil
Editora Rocco
Portuguese
Portugal
Bertrand Editora
Romanian
World
Editura Art
Turkish
World
Dogan Kitapcilik
Reviews
The pounding of the heart echoes throughout Margaret Atwood's engrossing 56th book, beating in fear that it will soon beat no more... This visceral study of desperation and desire journeys into the dark heart of greed, exploitation and brutality... It is filled with passages of great intellectual and emotional acuity, appealing both to the head and to the heart.
Anita Sethi
The Observer
No living writer does dystopia with more panache than the incomparable Margaret Atwood.
O - The Oprah Magazine
Atwood is the consummate storyteller, slinging out well-aimed barbs as she reels her readers in to this tale of suburban utopia gone horribly wrong... There's a good deal of sly wit... But despite all that it has a deadly serious message: we humans are all too easily lulled into a soporific acceptance leaving us wide open for exploitation. And its ending is a triumph.
Susan Osborne, http://alifeinbooks.co.uk/
The Heart Goes Last is at once thrilling, funny, grim - and shockingly convincing.
Erica Wagner
Harper's Bazaar
It's gloriously mad cap […] you only pause in your laughter when you realise that, in its constituent parts, the world she depicts here is all too horribly plausible.
Stephanie Merritt
The Observer
It is not a soothing read, although a compelling and darkly comic one - serious and sinister, subtle and shrewd.
Jackie McGlone
The Herald
Awfully good
Hephzibah Anderson
Mail on Sunday
Dazzling and hilarious […] She writes with a light touch on the darkest of subjects […] A writer at the height of her powers cutting loose and having some fun
Naomi Alderman
The Spectator
Mordant humour and scouring satire
Randy Boyagoda
New Statesman
She is the undisputed queen of dystopian fiction and Margaret Atwood's latest offering is as deliciously disturbing as her dedicated fanbase could hope for.
Daily Express
A powerful novel that shows us the worst excesses of where our society could lead
Rhian Drinkwater
SFX Magazine
Readable, fast-paced and packed with disturbing imagery, this book will win Atwood a new generation of readers.
Serena Kutchinsky
Prospect
Brilliantly done, as gripping as it is chilling. It is also extremely funny. It is hard to think of many writers who could incorporate a partial reworking of A Midsummer Night's Dream in a narrative strand that involves sexbots, blue teddy bears and a lookalike Elvis who wets his pants. It is hard to think, too, of many writers who could explore such deadly serious themes — the struggle between freedom and security, the excesses of capitalism, the erosion of privacy — with such extraordinary lightness of touch. But this is Margaret Atwood. She has a brain the size of a (dystopian) planet. And her prose sings.
Christina Patterson
The Sunday Times
Atwood, despite that mysterious smile, always provokes [...] The Heart Goes Last is a novel to think about carefully, even if you're tempted to hurl it against a wall. I loved it.
John Sutherland
The Times
As savvy as ever
Eileen Battersby
Irish Times
Atwood had me feeling like I was blindfolded on a rollercoaster. And I just didn't want to get off.
Fiona Embleton
Stylist
An imagination without equal.
Johanna Thomas-Corr
Evening Standard
Sheer fun, with a sharp edge.
Stuart Kelly
Scotland on Sunday
Atwood has long reigned over magical realism fiction - The Handmaid's Tale and The Blind Assassin are set texts for aspiring feminists. Her new novel deserves equal fanfare
Grazia
Clever, witty, speculative dystopian fiction I found pretty disturbing.
Fanny Blake
Woman & Home
Darkly funny and tremendously thought-provoking, it is a joy to read.
Sarah Franklin
S Magazine, Sunday Express