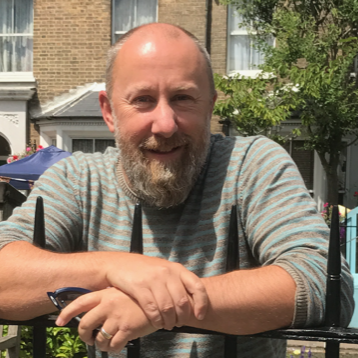 Mark


Catley

Writer for Television and Theatre
Mark is a BAFTA winning writer/producer, he is currently working as Story Consultant and writer for Eastenders. Up until 2018 he worked as Series Executive Consultant and writer for Casualty for which he won BAFTA, NTA and x2 RTS awards.
Other TV writing credits include:
Call the Midwife
series 2 (BBC),
My Mad Fat Diary
(E4),
the Interceptor
(BBC),
Youngers
(E4),
Holby City
and
Doctors
(BBC). Original TV pilot for BBC3 '
Eggbox
', written with Tom Bidwell for Hat-Trick productions.

Stage credits: Sherlock Holmes- the Best Kept Secret (dir. Nikolai Foster), Angus Thongs and even more Snogging (with Louise Rennison), Scuffer, Crap Dad, Sunbeam Terrace (all for West Yorkshire Playhouse).
Television
Writer
Sit com co-written with Tom Bidwell set in a children's cancer ward
Starring
Jessica Raine
Miranda Hart
Jenny Agutter
Pam Ferris
The second series about a group of midwives based in East London in the 1950s.
Neal Street Productions
for
BBC One
Starring
Susan Cookson
Jane Hazelgrove
Simon McCorkindale
Suzanne Packer
Mark has been lead writer and a consultant producer on the BBC's popular flagship medical drama since 2007, during which time the show has been BAFTA nominated three times.

Drama about two school children who start a grime crew.
Big Talk Productions
for
Channel Four
Director
Fraser Macdonald
BBC1's weekly hospital drama
Producer
Erika Hossington
BBC1's long running day-time drama set in a GP practice.
Original comedy drama about two gay couples who decide to have children
Great Meadow
for
Channel 4
Theatre
Writer
Creator
Sir Arthur Conan Doyle
Arthur Conan Doyle's legendary sleuth is live on stage, in a gripping, brand-new case written by Mark Catley.
Starring
Margaret Cabourn-Smith
Rachel Caffrey
Mabel Clements
Edward Green
A new stage adaptation of the "Queen of Teen" Louise Rennison's Fab Confessions of Georgia Nicolson
Original full length play, Danny has to pay off his debts by the evening or have his legs broken
Original full length play, Paul and Marie had a baby as teenagers, doubting his fitness to be a parent a grown up Paul prepares to meet his child
Starring
Ron Blass
Mick Martin
Dorian Smith
Sally Walsh
Original full length play, premiered at West Yorkshire Playhouse
Radio
Writer
Starring
Catherine Breeze
Nicky Evans
Kelli Hollis
Eileen O'Brien
John is a Leeds cab-driver, it seems that every fare he picks up today confirms that relationships don't work out, but will his third fare change his mind?
Production Company BBC
Broadcaster
BBC Radio 4
Starring
Rob Pickavance
Lia Williams
Original play about a reformed heroin addict trying to improve the estate where she lives
Production Company BBC Radio 4