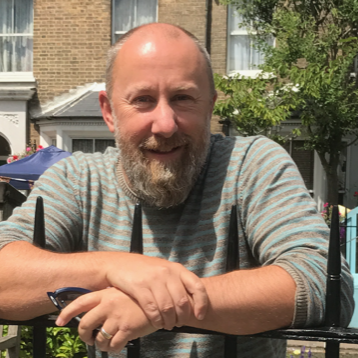 Mark


Catley

Writer for television and theatre
Mark is a BAFTA winning writer/producer, he is currently working as Story Consultant and writer for Eastenders. Up until 2018 he worked as Series Executive Consultant and writer for Casualty for which he won BAFTA, NTA and x2 RTS awards.

Other TV writing credits include: Call the Midwife series 2 (BBC), My Mad Fat Diary (E4), the Interceptor (BBC), Youngers (E4), Holby City and Doctors (BBC). Original TV pilot for BBC3 'Eggbox', written with Tom Bidwell for Hat-Trick productions.

Stage credits: Sherlock Holmes- the Best Kept Secret (dir. Nikolai Foster), Angus Thongs and even more Snogging (with Louise Rennison), Scuffer, Crap Dad, Sunbeam Terrace (all for West Yorkshire Playhouse).

Radio
Writer
Starring
Catherine Breeze
Nicky Evans
Kelli Hollis
Eileen O'Brien
John is a Leeds cab-driver, it seems that every fare he picks up today confirms that relationships don't work out, but will his third fare change his mind?
Production Company BBC
Broadcaster BBC Radio 4
Starring
Rob Pickavance
Lia Williams
Original play about a reformed heroin addict trying to improve the estate where she lives
Production Company BBC Radio 4