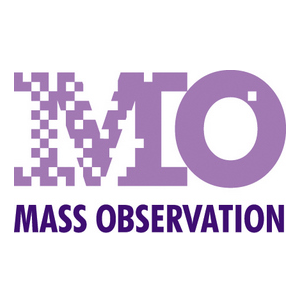 Mass


Observation

Social history archive
The Mass Observation Archive is one of Britain's richest collections of material about everyday life. It contains papers generated by the original Mass Observation social research organisation (1937 to early 1950s), and newer material collected continuously since 1981. At its core is an unrivalled series of 'ordinary people's' diaries, complemented by a wealth of reports generated in response to directives in which a wide range of people were asked thematic questions about their attitudes and activities.

The Archive is in the care of the University of Sussex and is housed in the Library in Special Collections. While the material is publicly available, and is frequently used in research, permission must be secured for its reproduction in any format.

The archive has been the source of many publications, including its own studies and anthologies, Simon Garfield's Our Hidden Lives and the popular edited editions of Nella Last's diaries.

Mass Observation Permissions

The Mass Observation collection is the property of the Trustees of the Mass Observation Archive, and the Archive depends on the income it receives from permission fees and publication royalties. Any reproduction of Mass Observation material in any format must be negotiated with Curtis Brown as the Archive's agent. If you would like to apply for copyright clearance in the event of quotation or republication please use our permissions portal.

Please note that we receive a high volume of requests so it is important to apply as far ahead of your deadline as possible. We will try to respond to your application within 4-6 weeks.
Only 3 hours to go until our live online talk with Fiona Courage and Jennifer Purcell, where they'll be sharing Obs… https://t.co/lYzEtJPPBQ
Follow @MassObsArchive