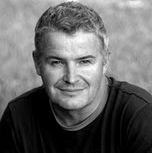 Matthew Johnstone and Michael Player
book
| Non-Fiction
| Jan 2019
ANZ →
Pan Macmillan
(Ed. Ingrid Ohlsson)
Experiencing stress is a normal part of being human, but in our increasingly complex and fast-paced world, our stress levels can interfere with our enjoyment of life, including through anxiety, lack of energy, sleeplessness, muscle tension and irritation.

What many might not know is that in large doses, ongoing stress is considered to be a contributing factor to instances of cancer, heart disease and stroke.

In Stress Less, clinical psychologist Dr Michael Player and bestselling author-illustrator Matthew Johnstone use their own experience to help you recognise stress in your day-to-day life and apply techniques to manage symptoms.

You will learn how to: Recognise the thinking patterns that lead to stress, Disentangle yourself from stressful activities, Relax using breathing, stretching, meditation and mindfulness, Do more with your time, Problem solve, and Nurture relationships.

Fully illustrated, easy to follow and based on the latest medical science, Stress Less is your go-to guide to identify and reduce your own stress and help others do the same.

Rights
Kate Cooper manages the translation rights for Stress Less
Film Rights
Available
Contact Pippa Masson for more information
Translation Rights Sold
Chinese Simple
Mainland China
Guangxi Science & Technology Publishing House
German
World
Antje Kunstmann Verlag
Korean
World
Mindhouse Publishing
Reviews
Drawing from both his expertise and extensive research, Dr Player teamed up with friend and illustrator Johnstone to develop a comprehensive self-therapy book, StressLess, which aims to provide useful, tried-and-tested strategies to help identify and manage various levels of stress.
Vanessa Williams
West Australian