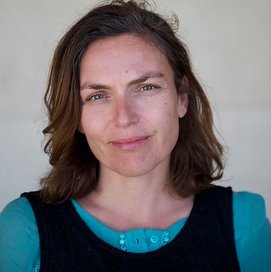 Mette


Bølstad

Writer for Film, Television, Theatre and Radio
Mette Bølstad is an established head writer and showrunner. She was lead writer and showrunner on Nobel, an 8 part drama for NRK about Norwegian Special Forces and Foreign Affairs in Afghanistan which won the Writer's Prize at Gothenburg and is currently on Netflix. Mette was also lead writer on State of Happiness which won Best Screenplay at Cannes Series Festival and was also a finalist for the Nordisk Film & TV Fond Prize for outstanding writing. State of Happiness was made for NRK and acquired by BBC for BBC 4. Mette's previous credits also include series Sonja: The White Swan, King of Devil's Island (featuring Stellan Skarsgård) and The Half-Brother.
Television
Writer
Producer
Synnøve Hørsdal & Ales Ree
Director
Pål Jackman / Petter Næss
Starring
Anne Regine Ellingsæter
Amund Harboe
Bart Edwards
The night before Christmas 1969, the gas flare at the Ocean Viking is lit. Phillips has found the largest sub sea oil basin in history. And everything is about to change.

Maipo Film
for
Norwegian Broadcasting Corporation (NRK)
Director
Per-Olav Sørensen
Starring
Aksel Hennie
Mads Sjøgård Pettersen
Heidi Toini
In NOBEL, two stories carefully intertwine as a returning soldier and family man becomes a pawn in a political international game. As the stakes grow higher he is forced to discover just how far one should go in the name of peace.
Monster Scripted AS
for
Norwegian Broadcasting Corporation (NRK)
Producer
Kari Moen Kristiansen
Director
Per-Olav Sørensen
Writer
Ketil Gølme Andersen, Lars Andersen
Starring
Andreas Döhler
Robert Hunger-Bühler
Marc Benjamin Puch
The story behind Hitler's plan of Germany getting the atomic bomb during WW2, and the heavy water sabotages in Rjukan, Norway, seen from four angles, the German side, the allied, the saboteurs and the company side.
Filmkameratene A/S
for
Channel 4
Director
Per-Olav Sorensen
Starring
Lars Arentz-Hansen
Nicolai Cleve Broch
Ola G. Furuseth
Ghita Nørby
A Scandinavian family saga based on the internationally acclaimed and best-selling novel by Lars Saabye Christensen.
Monster Film
for
SF Norge A,
S
Film
Writer
Writer
Lars Saabye Christensen, Dennis Magnusson, Eric Schmid
Starring
Benjamin Helstad
Kristoffer Joner
Trond Nilssen
Kimmo Rajala
Mette co-wrote this film about a group of boys rising up against the brutal regime of the detention centre they are being held in on a remote Norwegian island
Euforia Film
4 1/2 Film, MACT Productions, Opus Films, St Paul Film
Starring
Agnes Kittelsen
Joachim Rafaelsen
Maibritt Saerens
Family is the most important thing in the world to Kaja. She is an eternal optimist. But when the perfect couple moves in next door, Kaja struggles to keep her emotions in check.
Starring
Emma Høgh Åslein
Nini Bakke Kristiansen
It's vacation. 12-year-olds Maja, Rikke and Ohna have big ambitions to not lift a finger this summer, but then the police find drugs hidden in the restaurant. Saigon House is closed and Ohna's big brother gets arrested.
Nordisk Film International
Director
Ulrik Imtiaz Rolfsen
Starring
Nicolai Cleve Broch
Kare Conradi
Marte Cristensen
Kristoffer Joner
A comedy about two hippies attempting to pull off one last drug deal as the 80s crash in on them.