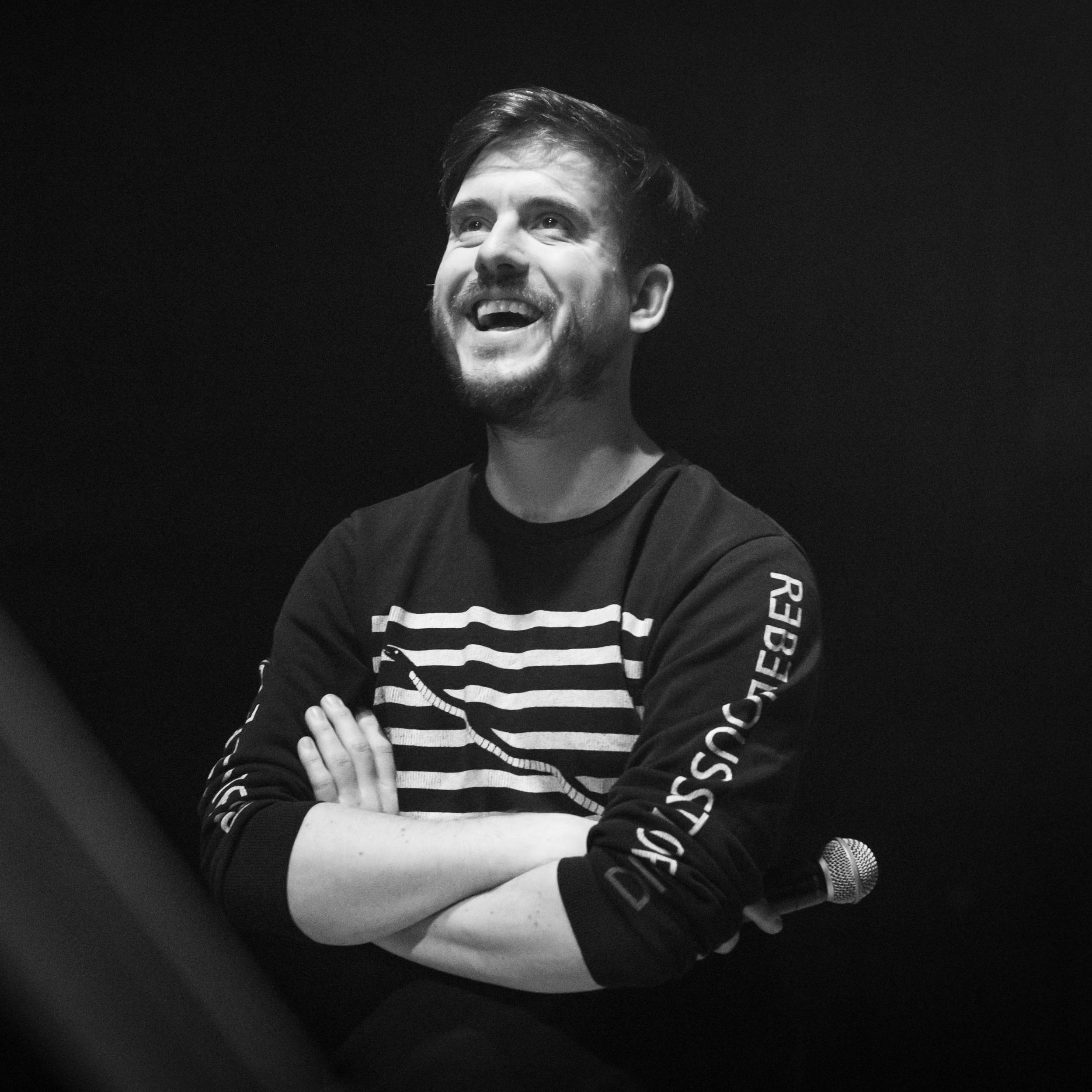 Theatre
Director
Starring
Susan Wokoma
Daniel Monks
Mike Lew's darkly comic take on Shakespeare's Richard III has its UK debut.



This prophetic early masterpiece from David Greig explores our complex relationship to Europe – as a continent, a refuge, an idea.



Starring
Amanda Abbington
Laurie Kynaston
John Light
Oseloka Obi
Amaka Okafor
Martin Turner
UK premiere of the final part of the trilogy comprised of the Olivier Award-winning The Father (Theatre Royal Bath, Tricycle Theatre, West End, National Tour) and the critically-acclaimed The Mother.

Starring
Sharon D. Clarke
Jennifer Saayeng
Ako Mitchell
Adaptation of Tony Kushner's poignant and exuberant musical. First performed at Chichester Festival Theatre. Hampstead Theatre 12 March - 21 April 2018. West End November 2018-April 2019.
Chichester Festival Theatre/Hampstead Theatre/ The Playhouse
Starring
Lucian Msamati
National Theatre's production of Peter Shaffer's modern classic, featuring the Southbank Sinfonia.
Currently in its second run at the National.
Starring
James Norton
Malachi Kirby
Imogen Poots
Faith Alabi
A newly married American couple in Paris start to discover their lives are not as perfect as they imagined.
Writer
Branden Jacobs-Jenkins
A razor-sharp comic drama about ambition, office warfare and hierarchies, where the only thing that matters is moving up the ladder and selling out to the highest bidder.

Starring
Kirsty Besterman
Fiona Button
Richie Campbell
Writer
William Shakespeare
Starring
Simon Armstrong
Jessica Baglow
Starring
Noma Dumezweni
A play about the invisibility of older women and what it takes to have it all.
Starring
John Shrapnel
Lex Shrapnel
Caryl Churchill's play about a man who, at the age of 35, learns that he is not an only child
Nuffield Theatre and Young Vic
Michael directs Simon Stephens' new play, a reimagination of Bizet's opera Carmen.
Starring
Joe Armstrong
Louise Brealey
Starring
Jake Gyllenhaal
Ruth Wilson
Broadway transfer of Nick Payne's play about a relationship between a man and a woman that plays out in multiple different ways in parallel universes.
Constellations has been nominated for the Drama League Awards 2014-2015 for Outstanding Production of a Broadway of Off-Broadway Play and Distinguished Performance Award.
Samuel J Friedman Theatre
Starring
Max Bennett
Fiona Button
New production of the John Ford classic.
Starring
Jenna Augen
Ilan Goodman
Michael Longhurst directs Joshua Harmon's viciously hilarious brawl over family, faith and legacy
Theatre Royal Bath and St James
Starring Nick Payne in the Jerwood Upstairs
Starring
Ian Burfield
Cary Crankson
Richard Hawley
Patrick Marber's play is about male camaraderie and obsession, set in the gritty world of amateur poker
Royal and Derngate Theatre
Starring
Ian Bonar
John Light
Charity Wakefield
Jeremy Brock's play about the tempestuous relationship between an astronomer and an artist
Writer
Frances Ya-Chu Cowhig
Starring
Vera Chok
Junix Inocian
Sarah Lam
New play about contemporary China
The Shed, National Theatre
Starring
Ross Anderson
Oliver Coopersmith
Will Featherstone
Edward Judge
Comedy about a group of boys studying for their entrance exams to Oxbridge
Starring
Simon Armstrong
Ricky Champ
Triicia Kelly
Laurence Spellman
World premiere of Rory Mullarkey's new play about a woman coping during war
Royal Exchange Theatre, Manchester
Starring
Annie Funke
Michelle Gomez
Jake Gyllenhaal
Brian F. O'Byrne
American début of Nick Payne's incisive look into an ordinary family
Roundabout Theatre, New York
Starring
Sally Hawkins
Rafe Spall
Play exploring love and free will through quantum phsyics
Writer
Christine Bacon & Noah Birksted-Breen
Starring
Nathalie Armin
Paul Bhattacharjee
Michelle Bonnard
Kika Markham
A combination of verbatim testimony and dramatic reconstruction that presents journalists' stories from around the globe
Starring
Diana Quick
Play about a woman who talks to her daughter once a week on a webcam
High Tide Festival & Assembly Rooms Edinburgh
Michael directed a number of responses to the Bible as part of the epic performance cycle commissioned to celebrate the opening of the Bush's new theatre
Starring
Ruby Bentall
Nick Court
Michelle Fairley
Ewan Hooper
Latvian play examining the politics of remembrance days
Romantic comedy play with music
Latitude Festival Theatre Arena
On The Beach
Nominated and Special Commendation: John Whiting Award
Starring
Susan Brown
Robin Soans
Geoffrey Streatfeild
Stephanie Street
Part of the double bill, The Contingency Plan, about climate change
Stovepipe
Nominated: What's On Stage Best Off-West End Production, Sunday Times' top ten theatre events of the decade
Starring
Christian Bradley
Shaun Dooley
Niall Macgregor
Eleanor Matsuura
Drama set in Iraq about a missing mercenary
High Tide, National Theatre & Bush Theatre
Writer
Debbie Tucker Green
Play about voyeurism, power and guilt, winner of Jerwood Directors Award 2007
Starring
Chipo Chung
Kika Markham
Travis Oliver
Comic re imagining of Ecclesiazusae, based in an American university where anybody offered sex must accept or they will be expelled
Starring
Maria Corcobado
Steven Miller
Ted Pleasance
Ian Rose
Four Croatian emigrants ponder their future in Britain as they sit in the back of a lorry
Starring
Myanna Buring
Two-hander of alternating monologues from a female American soldier at Abhu Ghraib and a British journalist with a penchant for S&M
Pleasance, Edinburgh & Theatre 503
Writer
Christopher Marlowe
Classic play about a man who sells his soul to the devil
Lakeside Arts Centre, Nottingham
Assistant Director
Director
Joe Hill-Gibbons
Starring
James Corden
Lloyd Hutchinson
Doon Mackichan
Martin Savage
Comedy about a disastrous wedding, part of a Brecht double bill
Starring
Kenneth Cranham
Rosamund Pike
Sally Tatum
Andrew Woodall
Victorian-set melodrama about a woman who is convinced by her husband that she is going mad
Director
Joe Hill-Gibbons
Writer
Joakim Pirinen & Natalia Vorozhbit
Starring
Lewis Lempereur-Palmer
Daisy Lewis
Sam Spiro
Double bill of plays, The Good Family and The Khomenko Family Chronicles following the theme of irony at contemporary existence
Producer
Royal Shakespeare Company
Starring
Silas Carson
Ayesha Dharker
Marcus Fernando
Simon Trinder
Adaptation of the Arabian Nights stories using puppets to tell the various tales
The Courtyard Theatre, Stratford-upon-Avon