book
| Non-Fiction
| 2020
Mohsin grew up in a deprived pocket of east London; his family was close-knit but very religiously conservative. From a young age Mohsin felt different but in a home where being gay was inconceivable he also felt very alone. Outside of home Mohsin went to a failing inner city school where gang violence was a fact of life.

As he grew up life didn't seem to offer teenage Mohsin any choices: he was disenfranchised as a poor, brown boy, and he was isolated from his family as a closet gay Muslim.
However Mohsin had incredible drive and he used education as a way out of his home life and to throw himself into a new kind of life. He became the first person from his school to go to Oxford University and there he found the freedom to come out to his friends.
But Oxford was a whole different world with its own huge challenges and Mohsin found himself increasingly conflicted. It came to a head when Mohsin went back to visit his parents only to be confronted by his father and a witchdoctor he'd invited to 'cure' Mohsin.
Although Mohsin's story takes harrowing turns it is full of life and humour, and it ends inspiringly. Through his irrepressible spirit Mohsin breaks through emotional and social barriers and in the end he even finds acceptance from his family.
Now Mohsin is a top criminal barrister who fights large-scale cases on a daily basis. Having faced battles growing up, he truly understands the importance of justice as a way of life.
Media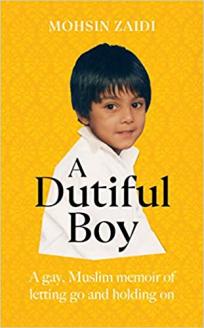 Reviews
An incredibly hopeful, urgent and well told coming of age story about religion, class, and LGBTQ+ acceptance - no doubt reading it will save someone's life

Amelia Abraham
Dazed Media
A beautifully written, heartrending story of a young gay man's journey to liberation and love. A real page turner that sparks with humanity and hope.
Lord Michael Cashman