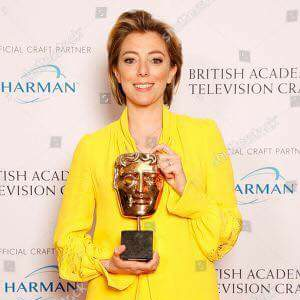 Nicole


Taylor

Award winning writer for film and television
Nicole Taylor is an award winning writer who most recently won a BAFTA for Best Writer for her three-parter Three Girls about the Rochdale grooming scandal. Three Girls aired on BBC One to outstanding reviews and a powerful audience respons, going on to win a BAFTA for Best Mini Series.
Praise for Three Girls:
"Searingly compelling drama" – TheTimes
"TV with this kind of power and significance is rare today – telling, or asking us something about ourselves, in the Cathy Come Home tradition – and to see it three nights running in prime time on BBC One is astonishing" – The Herald.
Prior to writing Three Girls Nicole's multi-BAFTA nominated single drama The C Word was produced for BBC1 and starred Sheridan Smith.
Previously Nicole has written on numerous series, including Indian Summers for Channel 4, The Hour for BBC2 and Ashes to Ashes for BBC1.
Her original feature Wild Rose directed by Tom Harper and produced by Faye Ward, with backing from BFI, Creative Scotland and Film Four and starring Julie Walters, Jessie Buckley and Sophie Okonedo will be released 2018/2019.
Film
Writer
Starring
Julie Walters
Jessie Buckley
Original feature film project about a musician from Glasgow who dreams of becoming a Nashville star.
This adaptation of the book in which Lisa Lynch shared her experience of cancer with frank honesty is full of warmth, candour and humour.
Pick of the Day
The Mail on Sunday on The C Word
This was tough, uncompromising material but it never lost its keen edge of humanity.
Gerard O'Donovan
The Telegraph on The C Word
to a woman who faced cancer with honesty, verve and wit
Sam Wollaston
The Guardian on The C Word