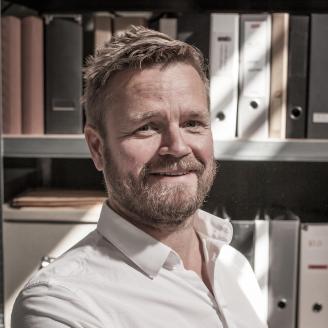 Ole Endresen
Writer and director for film and TV
Biography
Ole is a Norwegian writer/director who specialises in dramedy and quirky comedy with strong visual concept.
Ole has directed three episodes of the critically acclaimed dramedy Lilyhammer, starring Steven Van Sandt, which won The Golden Nymph in Monte Carlo for Best International Comedy series.

Ole has been working with Norway's top comedians for a decade and was concept director for the cult comedy Uti vår Hage in 2008 which won the Golden Screen and recently rated no. 2 on best series list the last decade in Norway.

Ole has written and directed two comedy drama series and three feature films, including the Norwegian Box office hit King Curling, which won festival prizes both in USA and France.

Ole´s latest feature The Wendy Effect, starring Kristoffer Hivju from Game of Thrones premiered in September 2015.

Ole is currently directing Bulletproof for Vertigo Films and Sky One.
CV
TV
Writer & Director
Starring
Atle Antonsen
Jan Sælid
Siw Anita Andersen
Ingar Helge Gimle
Comedy drama series satirising Norwegian bureaucracy and officialism.
Film
Writer & Director
Starring
Kristofer Hivju
Atle Antonsen
Jon Øigarden
Nils Jørgen Kaalstad
Norsk Superfilm
Wendyeffekten

In development
Starring
Edward Schultheiss
Morten Ramm
Henriette Steenstrup
Jon Øigarden
A chubby jockey is no longer getting the best horses to ride and has to cheat to pay off his considerable debt. When a horse drugging goes wrong, he winds up kidnapping the prizewinner horse Berlusconi.
Starring
Atle Antonsen
Linn Skåber
Ane Dahl Torp
Harald Eia
Curling skip Truls Pålsen's team has to make a come back after suffering from psychic problems with oversizing details.