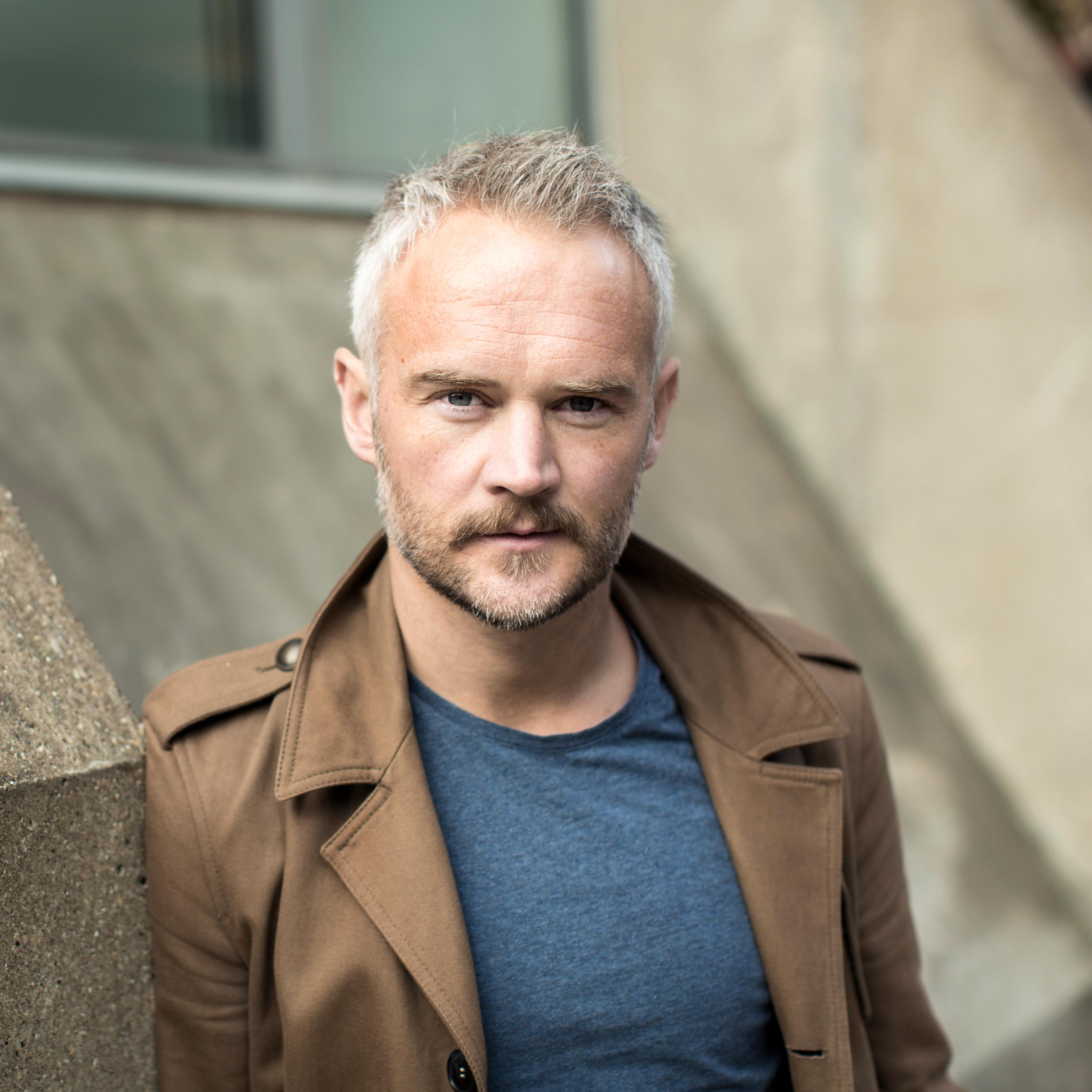 Oliver


Lansley

EP, showrunner and director for TV, playwright & feature writer.
Oli is an EP, series creator and writer/director who works in the UK and US.
He has collaborated with all the key broadcasters in the UK, and has worked with HBO Drama and FX in the States. His original series include FM (ITV2), Whites (BBC Two) and Flack (POP TV/UKTV). Series 2 of Flack shot in Autumn 2019 and Oli wrote, directed and starred in it. Current projects include a new pilot for the FX, for which he has partnered up with DNA.
Oliver is also the Artistic Director of the multi award-winning theatre company, Les Enfants Terribles. The company's smash hit production of Alice's Adventures Underground was nominated for an Olivier Award and transferred to China following two sell-out London seasons.

Television
Writer & Creator
Starring
Anna Paquin
Lydia Wilson
Original comedy drama about a woman trying to keep her life on track whilst dealing with the funny and often fucked-up lives of her PR clients.
Hat Trick Productions
for
UKTV,
Pop TV
Adaptation of Tibor Fischer's hit novel about a deadbeat who decides to impersonate God.
Original drama about a hitman.
Starring
Izzy Mant
Joel Wilson
Slapstick comedy observing a team of idiot robbers who attempt to rob an auction house.
Part of Sky's silent comedy season.
Sky Playhouse
for
Sky Arts
FM
Nominated for Rose d'Or 2010
6 x 30'
Starring
Kevin Bishop
Chris O'Dowd
Co-written with Ian Curtis. Comedy series following a group of fame-hungry friends who run a daily, indie-inspired radio show.
Writer
Starring
Kristen Gutoskie
Alison Doody
Three British students decide to spend their summer in an American summer camp.
Starring
Alan Davies
Alan Davies
A short-comedy drama: a man and his dog are put to the test.
Theatre
Writer & Director
Director
co-directed by James Seager
Starring
Alexander Wolfe
Edward Cartwright
Inspired by the true story of a miner who became entombed underground in a collapsed tunnel during World War One.
Producer
Les Enfants Terribles & Emma Brunjes Productions
Olivier-nominated immersive theatre production, which reopened for a second run at the Vaults Theatre in 2017.
Writer
Starring
Rob Cavazos
Katie Elin-Salt
Dan Gingell
A tale of two toys, Holly and Ivan's, epic journey on Christmas Eve.
Director
Elgiva Field, James Seager
Starring
Marcus Ellard
Keith Hill
Catriona MacKenzie
Philip Oakland
When the owner of a music hall is murdered, everyone's a suspect
Starring
Grace Carter
Rachel Dawson
Joe Woolmer
Noir horror about a young man who spends his time watching the young woman in the apartment block opposite
Pleasance Courtyard, Edinburgh
Starring
Rachel Dawson
Judi Dench
Tomas Gisby
Matthew Ian Kelly
Play blending puppetry, live music, performance, story-telling and physicality to present a series of twisted tales for children and adults
Pleasance Courtyard, Edinburgh
Starring
Melanie Gray
Matt Ian Kelly
Nicole Lewis
Christopher Mellows
Black comedy exploring religion, relationships and responsibilities which toured nationally.
Gilded Balloon, Edinburgh
Starring
Graeme Brookes
Pippa Duffy
Alexander Gilmour
Simon Philips
A picture appears that could spell the destruction of the world but the suspect insists that it is simply a four-year old's scribbles. International tour
Gilded Balloon, Edinburgh
Starring
Timothy Edwin Brown
Haley Carver
Tania Foley
Kate Hayworth
Play set in bed during the last few moments before sleep exploring our pre-conceptions and stereotypical expecations of the male and female psyche
Gilded Balloon, Edinburgh
Starring
Oliver Lansley
Dark fairytale about the life of an extraordinary young man, his journey, experiences and the bizarre characters he meets along the way
Assembly Rooms, Edinburgh
Film
Director
Starring
Emilia Fox
Alexander Wolfe
Short film based on the song by Alexander Wolfe