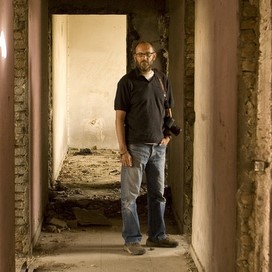 Peter


Beaumont

Non-fiction writer and journalist
Peter Beaumont is the award-winning Foreign Affairs Editor of the Observer and the author of The Secret Life of War (Harvill Secker 2009). He has covered numerous conflicts and crises including the wars in Iraq, Lebanon, Israel, Afghanistan, Burundi, Liberia, Sudan, Angola, Kosovo, Macedonia and Bosnia.
He is the recipient of a number of awards including the One World Media Award, the Amnesty International Media Award, and the George Orwell Prize for Journalism.
He was educated at Hampton Grammar School and Keble College, Oxford and lives in London.