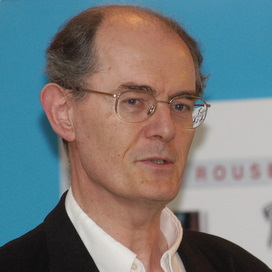 Richard


Cork

Richard Cork is an art critic, historian, broadcaster and exhibition organiser.
Richard Cork is an award-winning art critic, historian, broadcaster and curator. After reading Art History at Cambridge, where he gained a Doctorate, Cork became Art Critic of The Evening Standard and then Chief Art Critic of The Times. He broadcasts regularly on BBC radio and TV. Cork was Slade Professor of Fine Art at Cambridge University in 1989-90, and Henry Moore Senior Fellow at the Courtauld Institute, 1992-5. He has acted as a judge for the Turner Prize and curated major exhibitions at Tate, the Hayward Gallery, the Barbican Art Gallery, the Royal Academy and other European venues.
Cork's many books include a ground-breaking study of Vorticism, awarded the John Llewellyn Rhys Prize in 1977; Art Beyond the Gallery, winner of the Banister Fletcher Award for the best art book in 1986; a major monograph on David Bomberg, 1987; A Bitter Truth: Avant-Garde Art and the Great War, winner of the Art Fund Award in 1995; Jacob Epstein, 1999; four acclaimed volumes of his critical writings on modern art, published by Yale in 2003; Michael Craig-Martin, 2006; and Wild Thing: Epstein, Gaudier-Brzeska, Gill, 2009. He is also the author of The Healing Presence of Art (Yale 2012), a pioneering history of western art in hospitals from the Renaissance to the 20th century, and Face to Face (Tate 2015), a collection of his interviews with leading British artists. He was appointed an Honorary Fellow of the Royal Academy in 2011.