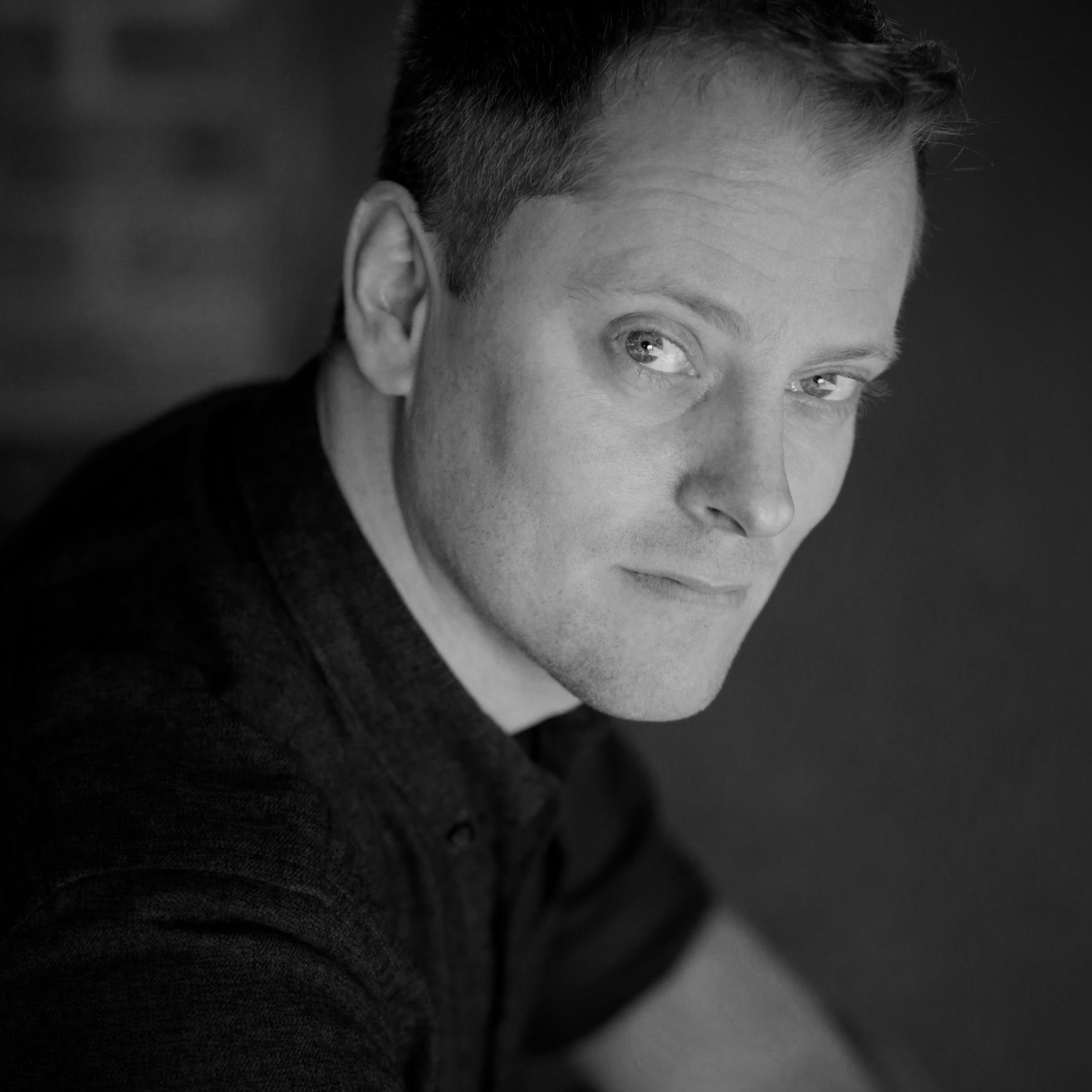 Rich Senior was Lead Director on McDonald & Dodds, the Bath-based detective drama produced by Mammoth Screen for ITV, starring BAFTA winner Jason Watkins and Tala Gouveia. The show aired to 6.4 million viewers and received 5* in The Guardian.
Rich directed the finale of Humans Season 3 - Channel 4's BAFTA winning sci-fi drama, the finale of Hard Sun - Neil Cross' 6 part apocalyptic crime drama produced by Euston Films for BBC/Hulu, as well as critically acclaimed season finales of The Last Kingdom for BBC/Netflix and Poldark for Mammoth Screen.
After making his debut on the Doctor Who season premiere titled 'Let's Kill Hitler', Rich became Lead Director on MI High for Kudos, before working on other BBC dramas including Silent Witness Season 19, the first series of popular army drama Our Girl, and The Interceptor.
Prior to his work as a television director, Rich wrote, directed and edited advertising campaigns for dramas including Mistresses, Torchwood, Heroes and The Last Enemy, all of which received Promax awards.

Television
Director
Starring
Eden H. Davies
Lauryn Ajufo
Spike Fearn
Callina Liang
Noho Film & Television
for
ITV2
Starring
Jason Watkins
Tala Gouveia
In a parallel present where the latest must-have gadget for any busy family is a 'Synth' - a highly-developed robotic servant that's so similar to a real human it's transforming the way we live.

Two detectives with opposing viewpoints are forced to work together in a pre-apocalyptic criminal world.

Creator
Bernard Cornwell & Stephen Butchard
As Alfred the Great defends his kingdom from Norse invaders, Uhtred - born a Saxon but raised by Vikings - seeks to claim his ancestral birthright.

Producer
Margaret Mitchell
Starring
Aidan Turner
Poldark returns from the American War of Independence to his beloved Cornwall.
Mammoth Screen
for
BBC One
Producer
Madonna Baptiste
Starring
Emilia Fox
David Caves
Richard Lintern
Crimes through the eyes of a team of forensic pathologists and forensic scientists.
Producer
Patrick Schweitzer, Sarah Brown (Exec. producer)
Starring
O.T. Fagbenle
Lee Boardman
Melissa Johns
Jeany Spark
The Interceptor takes us into the world of a crack undercover team whose unswerving mission is to hunt down some of Britain's most dangerous and ruthless criminals.
Grafton House Productions BB1
for
BBC1
In production
Producer
Ken Horn, Executive - Caro Skinner
Drama about a teenage girl who is drawn to the army. Following a pilot in March 2013, the series sees Molly Dawes (Lacey Turner) on active duty in Afghanistan.
Producer
Oona O'Brein, Executive Alison Jackson and Sue Nott
Writer
Ben Ward, Nathan Cockerill, Jonny Kurzman, Malcolm McGonigle
Rich directed the opening and closing blocks of the most recent series of MI High, about secondary school pupils who double as spies.
Kudos Film and Televison
for
CBBC
Producer
Oona O'Brein, Executive - Alison Jackson and Sue Nott
Writer
Ben Ward, Nathan Cockerill, Jonny Kurzman, Malcolm McGonigle
MI High is an incredibly popular series about secondary school pupils who work as undercover spies.
Kudos Film and Television
for
CBBC
Producer
Marcus Wilson, Executive - Piers Wenger and Beth Willis
Starring
Matt Smith
Karen Gillan
Alex Kingston
Arthur Darvill
This explosive episode sees the Doctor, Amy and Rory crash-land 1930s Berlin where they are dealt a mission to kill Hitler.
Producer
Annabella Hurst-Brown, Executive - Piers Wenger and Beth Willis
Starring
Matt Smith
Karen Gillan
Comic Relief specials and other mini episodes
BBC Worldwide
for
BBC One,
ITV 1,
2 Entertain
Starring
Matt Smith
Karen Gillan
Aurthur Darvill
Series 6 mini episodes for DVD release
Starring
Matt Smith
Karen Gillan
Intro sequence for awards ceremony on ITV1
BBC Wales / Indigo Television