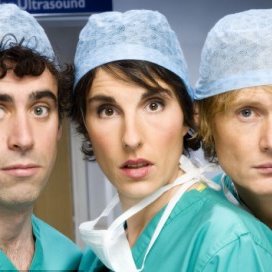 Robert


Harley

Writer for film and television
Robert Harley has written and script-edited for a number of award-winning TV shows, including Smack The Pony, Los Dos Bros and Green Wing. In 2008 he formed production company Monicker Pictures with Victoria Pile, through which he produced and co-wrote comedy series Campus, which aired on Channel 4 in 2011.
Robert is from Edinburgh and studied Modern Languages at Cambridge. Besides writing, he has performed extensively in theatre, radio and television - mostly comedy.
He wrote comedy series The Delivery Man, which was created and directed by Victoria Pile and co-written with James Henry.
Theatre
Executive Producer
Robert co-founded Bad Lib Theatre Company, writing and performing in Feeling the Benefit (1984), Get Your Coat Dear - We're Leaving (1984), The Preventers (1985) and The Return Of The New Preventers (1988).
Radio
Writer
Producer
Caroline Leddy & Phil Bowker
Sketch Show
Production Company BBC Radio 4