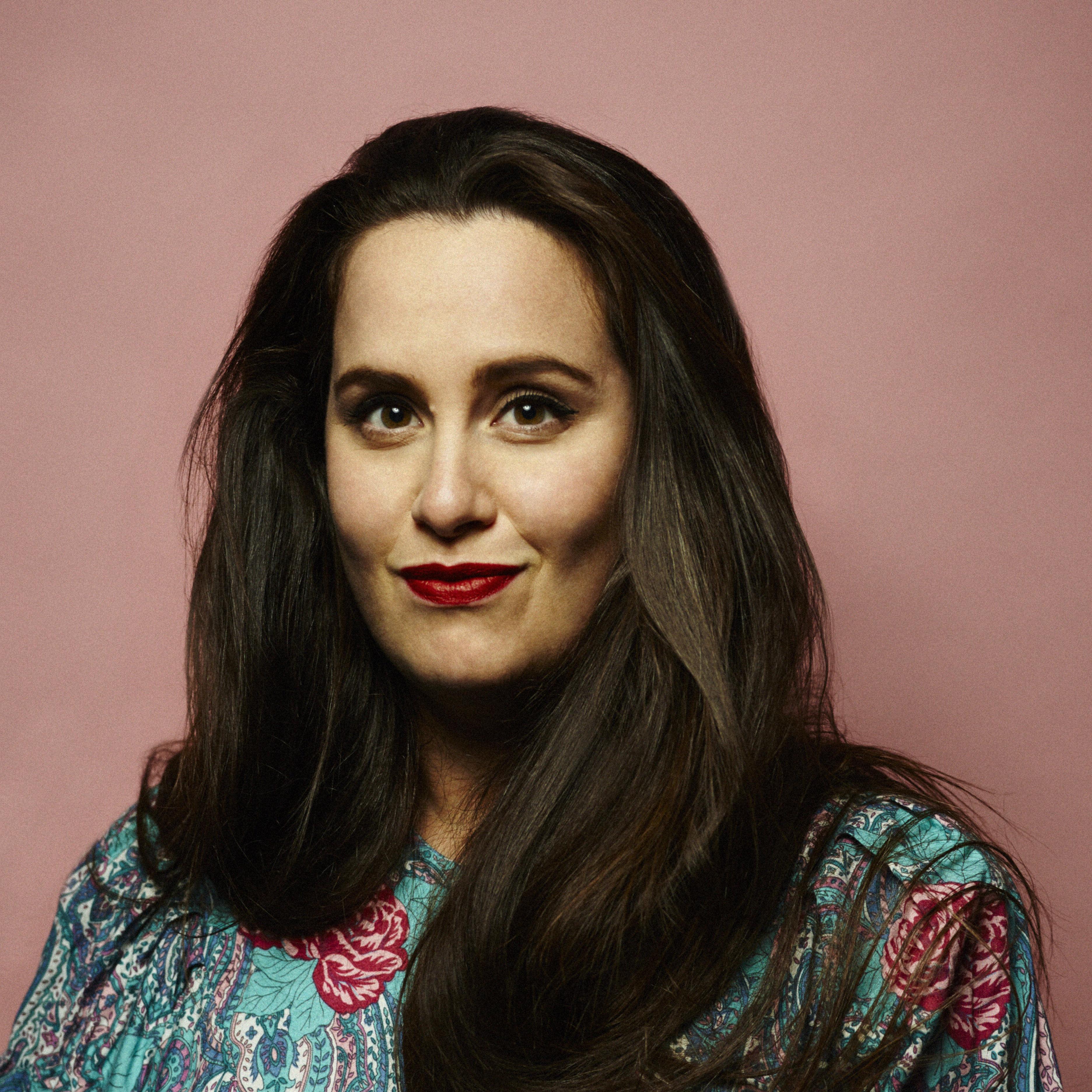 Rose


Johnson

Rose Johnson is a comedy writer-performer and one-third of sketch group Birthday Girls.

Their podcast Birthday Girls House Party is available on BBC Sounds now.








Rose Johnson is a comedy writer-performer and one-third of sketch group Birthday Girls who most recently launched their first comedy podcast series with BBC Radio 1, named Birthday Girls House Party. In each episode they invite the listener to a different themed party they are hosting- from a wake to a posh dinner, putting the world to rights with warm and weird late-night conversations and drop-ins from comedy guests.
In 2019, Rose reprises her role as council estate princess Dee in Channel 4 improv-based sitcom Lee and Dean, which follows comedic guest roles in BBC One's Mr Winner, BBC Four's There She Goes and UKTV's Flack. Rose trained in improv with the UK outpost of internationally acclaimed comedy institution, The Second City. Rose writes regularly on satirical comedy shows and has been part of the core writers' room for the past three series of BBC Radio 4 Extra's Newsjack and has script edited an episode. She has also written on satirical quiz show The News Quiz and sketch show The Show What You Wrote, both for BBC Radio 4. She has also written on a topical sketch project for Tiger Aspect.
Rose has appeared on stage as Louise in Private Lives at Manchester's Royal Exchange Theatre opposite Imogen Stubbs and Joanna Page, and she performed in the gala performance of Outings at the Lyric Theatre. She performs regularly on the stand-up comedy circuit and runs a popular monthly residency in Peckham, Rye Laughs, which she MCs. Alongside her fellow Birthday Girls (Beattie Edmondson and Camille Ucan), Rose has enjoyed success at the past two Edinburgh Fringes. The sketch group's most recent hit show Sh!t Hot Party Legends enjoyed rave reviews and a transfer to London's Soho Theatre, as did their previous show, the five-star, total sell-out Party Vibes. The Skinny described it as 'A different class... This is joy', and The Londonist commented that 'Rose has unique intonation that echoes in the memory long after the show is over,' which she hopes is a compliment.
The Birthday Girl's popular Game of Thrones parody sketch was made into an online short by Comic Relief for Red Nose Day. The group continue to write for various children's TV shows including Thomas the Tank Engine for Channel 5, Scrambled! for CITV, Bitz and Bob, a new animated show encouraging girls' interest in STEM, and Yoyo, a brand-new science-based sketch show both for Cbeebies. In short film, Rose has starred in Whip In Toilet, directed by BAFTA-nominated director Ben Mallaby, and appears in Smear, directed by Kate Herron (Screen International Star of Tomorrow), which screened at FrightFest. With Kate, Rose also co-wrote and starred in the short film Valentine, which screened at LOCO London Comedy Film Festival ('Beautifully observed' – View London), Palm Springs' ShortsFest, and Denmark's BornShorts Film Festival, where it was nominated for Best Fiction Short.

Some of Rose's favourite past onscreen roles include appearing alongside Russell Howard in his BBC2 Christmas Special Gert Lush, being directed by Bob Weide (Curb Your Enthusiasm) alongside Nick Frost and Olivia Colman in Sky's Mr Sloane, and appearing alongside Joanna Lumley as Patsy's intern in the Absolutely Fabulous Christmas special for BBC1.
Rose began her career alongside the rest of Birthday Girls as part of the critically acclaimed sketch group Lady Garden ('Britain's funniest women' – Telegraph). They were Edinburgh Festival favourites and Hackney Empire New Act of the Year award finalists. They wrote and performed sketches for the first series of BBC3's Live at the Electric, BBC Radio 4's Sketchorama, BBC2's Dick and Dom's Funny Business, and they appeared in the Comic Relief spoof Uptown Downstairs Abbey for BBC1. Birthday Girls on Tour - Gigging up North Top 5 Celeb Splits: Kristin Stewart & Robert Pattinson Top 5 Celebrity Splits- Comedy Blaps Rose Johnson in Mr Sloane Whip In Toilet Birthday Girls on Tour - Gigging up North Top 5 Celeb Splits: Kristin Stewart & Robert Pattinson
Radio
Writer
Performer & Co-Writer
Co-writer/Performer
Production Company Whistledown
Broadcaster BBC Radio 1
Herself
Production Company Whistledown
Broadcaster BBC Radio 1
Performer
Theatre
Performer & Co-writer
Various Sketch Characters
Various Sketch Characters
Performer & Co-Writer