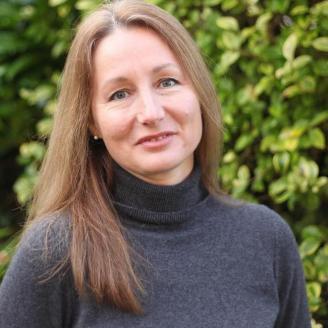 SD Sykes lives in Kent with her family and a bunch of needy animals. She has done everything from professional dog-walking to co-founding her own business. She has an MA in Writing from Sheffield Hallam and attended the novel writing course at Curtis Brown Creative where she was inspired to finish her first novel. She has also written for radio and has developed screenplays with Arts Council funding. She has a passion for history, particularly the more gruesome and macabre side of medieval life.
RT @rebeccamascull: Wonderful to see that in its debut week of sales, my new #saga novel #TheDaughtersofIronbridge was no. 26 in all UK pap…
Follow @SD_Sykes
Oswald's character, beautifully painted by Sykes, dominates this excellent historical thriller set against the waterways, palaces and dungeons of medieval Venice.
Sunday Express
on City of Masks
It's no fun reading a medieval mystery if it isn't steeped in filth, squalor and pestilence. S. D. Sykes [...] serves it all up in vivid detail, from the noxious smells to an actual burial pit, heaped with the putrefying bodies of plague victims.
Marilyn Stasio
New York Times on Plague Land
The medieval CJ Sansom.
Jeffery Deaver
on Plague Land