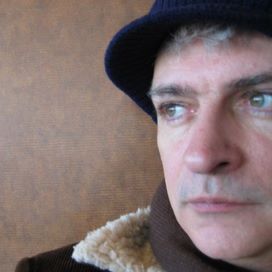 Radio
Writer
Producer
Joby Waldman for Somethin' Else
Mr Rainbow fuses elements of drama with real voices and is inspired by The Metamorphosis by Franz Kafka. Part of Radio 3's series "In the Shadow of Kafka" exploring the enduring power of the writer's work.
Production Company BBC
Broadcaster
BBC 3 Radio 3
Producer
Marc Beeby and Jessica Dromgoole
Starring
Paul Hilton
Joe Dempsie
Rachel Davies
A series of dark fantasies featuring William Palmer, the immortal wanderer. Pilgrim discovers that an old friend is being haunted by a malevolent spirit. Meanwhile, homeless people are disappearing from a local shelter.
Producer
Jessica Dromgoole
Ambitious drama serial charting life on the Home Front during the First World War. The project will run in real time over the four years from 2014 to 2018 to mark the full centenary of the Great War.
Producer
Joby Waldman for Somethin' Else
This is the story of the search for the Manhattan Bee Man.
Starring
Iain Glen
Toby Jones
Jane Lapotaire
Richard Johnson
Sebastian's four part adaptation of Alexandre Dumas' classic tale of the man, unjustly imprisoned, who escapes to exact his revenge
Director
Jessica Dromgoole
Starring
Daniel Cerqueira
Robert Glenister
Lyndsey Marshal
Sebastian Baczkiewicz's modern retelling of Ovid's Zeus and Semele myth
Starring
John Dougall
Claire Grove
Patricia Kerrigan
Tracy Wiles
When Joan Webster insists on heading out to sea towards a marriage of convenience, Catriona and local girl Bridie have a tense wait as the boat heads into a storm. Series exploring the lives of minor characters in major films
Starring
Jamie Foreman
Christopher Fox
Roy Marsden
Stuart McLoughlin
Burnt out gambler Spike just wants a quiet life. But when his own son comes to him a proposition for one last big stakes game, how can he refuse? Even if the game is with the devil.
Starring
Joss Ackland
David Calder
Michael Feast
Greg Hicks
A play focusing on the mystery surrounding Socrate's trial and execution. On the eve of his execution his chief accuser Meletus is murdered.
Starring
Lucy Akhurst
Jason Merrells
Tom Ward
An investigative play about a village being shut down by the military because of an outbreak of avian flu for which there is no antidote
Starring
Ayesha Antoine
Tom Brooke
Patricia Kerrigan
Chris Moran
Galen, a talented and successful choreographer, likes order in her life. But then one day Galen's world is turned upside down. She meets the man of her dreams at a party but when she starts to ask about him no-one knows who he is.
Starring
Kate Buffery
Ron Cook
Ray Fearon
Carl Prekopp
A dark comedy about the pressures of modern life. Iain Adam is Head of Maintenance in the intelligent building, The Elm, and his life is beginning to unravel.
Starring
Emma Campbell
John Cleland
Michael Murphy
Leo Vernik
In 1964, KGB officer Yuri Nosenko defected to the USA where he then suffered years of torture and imprisonment as civil war raged within the CIA
Starring
M. Emmet Walsh
Brendan Coyle
Nathan Osgood
Helen Longworth
Director
Jeremy Mortimer and Gordon House
Starring
Eve Best
Jane Lapotaire
James Laurenson
Ian McDiarmid
Three plays inspired by Arhurian Legend set in Britain between 493 AD and 515 AD
Starring
Gillian Bevan
Jimmy Chamberlain
Raymond Coulthard
Anton Lesser
Three of a week of five plays retelling stories from the reign of the biblical King David. True Anointed, Hazar's Chicken and The Loved One which sees the King on the brink of defeat to the Philistines
Multipart adaptation of Victor Hugo's classic novel
A series of short plays set over a week, updated versions of Chaucer's Canterbury Tales
Mary Jane Cooper wins a trip to fifties Hollywood to meet her favourite film star
Original play for Radio 4 set in Berlin after WWII; a sergeant, traumatised by his experiences during the war becomes desperate to evade death
TV
Writer
Sebastian has written across four series of the long running drama set in the fictional Bristol hospital