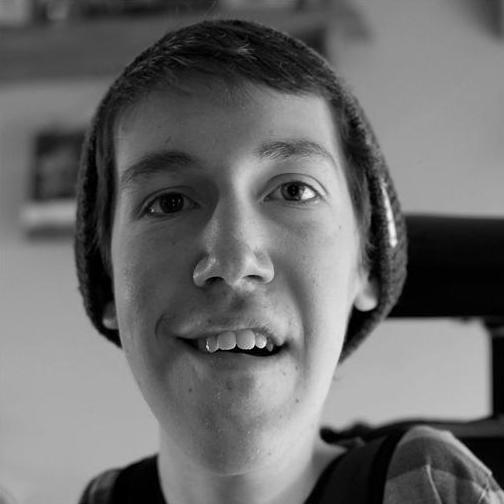 ICM Partners

Shane Burcaw is a twenty-something young adult with Spinal Muscular Atrophy and a wicked sense of humor. He lives in Minneapolis, Minnesota, where he runs a blog and nonprofit organization dedicated to providing medical equipment to people with muscular dystrophy diseases. He and his girlfriend are the duo behind Squirmy and Grubs, a YouTube channel that offers a behind the scenes look at their interabled relationship. You can follow all aspects of his personal and professional life on his Instagram: @shaneburcaw laughingatmynightmare.com
Shane Burcaw, a madcap visionary in a wheelchair, has written a courageous coming-of-age memoir. More importantly, what he has written is razor-smart, irreverent and laugh-out-loud funny. I would help change his underpants anytime.
Rainn Wilson
on Laughing at my Nightmare
Engaging, inspirational, and eye-opening.

Publishers Weekly (starred review) on Laughing at my Nightmare