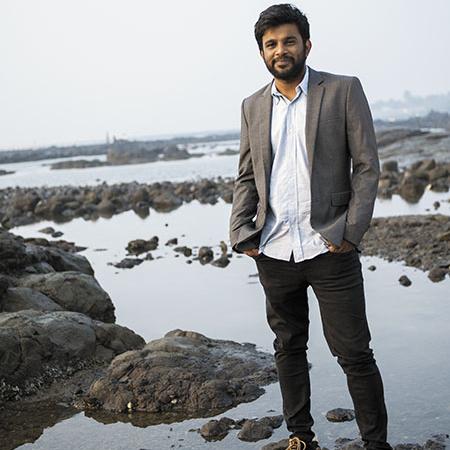 Shubhashish Bhutiani is a writer and director who's directorial debut Hotel Salvation, featuring Life of Pi's Adil Hussain, was picked up for cinematic release in the UK by BFI (BFI press release here) and by Film Movement in the US (Variety Article here).
Hotel Salvation won numerous international awards including the Unesco Award at Venice Film Festival, Best Original Screenplay at the 63rd Filmfare ceremony, honouring best Hindi Language Indian films of 2017, and it was honoured by UNESCO with the XXlIIrd PRIX "ENRICO FULCHIGNONI" Award and UNESCO Gandhi Medal 2016. The film came second in India's foreign language Oscar race and was shown at 50 festivals and had distribution in over 40 countries all over the world, with a theatrical run in Japan for over 4 months. It was also awarded 2 National Awards by the President of India: one for the film and the other for the performance of lead actor.
Shubhashish was featured as one of Forbe's Top 30 under 30 for India in 2017. His previous short film Kush won the Orizzonti prize at Venice Film Festival, screened at over 70 festivals worldwide and was Oscar-shortlisted. Shubhashish was also a finalist by the Financial Times-Oppenheimer Funds for Emerging Voices.
Film
Writer & Director
Producer
Sanjay Bhutiani, Sajida Sharma
Director
Shubhashish Bhutiani
Writer
Shubhashish Bhutiani
Starring
Adil Hussain
Faced with his father's untimely and bizarre demand to go and die in the holy city of Varanasi and attain Salvation, a son is left with no choice but to embark on this journey.

Film Movement
Red Carpet Moving Pictures
Kush
Special Jury Prize at Hamptons International Film Festival Best Innovative Budget Award and Best Short Film at The Venice Film Festival
Producer
Sanjay Bhutiani | Shubhashish Bhutiani | Astha Dinghra | Joel Dunn
Director
Shubhashish Bhutiani
Writer
Shubhashish Bhutiani
Starring
Swastik Ram Chavan
Sonika Chopra
Inspired by a true story.
In 1984, Indian Prime Minister Indira Gandhi was assassinated by her two Sikh bodyguards, causing anti-Sikh riots to erupt throughout the country. A teacher traveling back from a field trip with her class of 10-year-old students struggles to protect Kush, the only Sikh student in the class, from the growing violence around him.



Red Carpet Moving Pictures