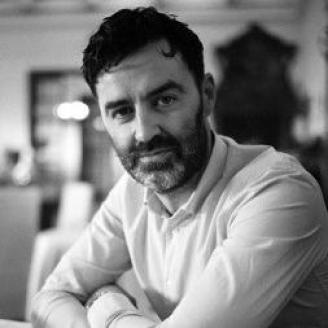 Simon Neal
Simon is a director for Film and Television
Biography
Simon began his career at the BBC, where his trailers and channel idents garnered 5 Gold Promax awards. From there he quickly progressed into commercials with an acclaimed PSA for Cancer Research UK, which won him a Gold Arrow for Best New Director at the British Television Advertising Awards and a Bronze Lion at Cannes.
Simon's short film Washdays premiered at Palm Springs and went on to play in the official selection at over 20 international film festivals. It was awarded Best Film at Rushes Soho Shorts, Special Jury prize at Austin International Film Festival and was nominated for a British Independent Film Award.

In 2013 Simon was selected for Coming Up, Channel 4's prestigious new talent showcase. His film Doughnuts premiered at the Edinburgh International Film Festival and was subsequently broadcast on Channel 4. Time Out gave it four stars and it won Pick Of The Day in The Guardian, The Sun and Metro newspapers.

Simon recently directed series 2 of the acclaimed comedy drama Youngers, again for Channel 4. All eight episodes won Pick Of The Day in The Guardian, and it was praised by The Observer as 'Tender, topical, truthful. A gem'.

Simon's latest project is Rue Boy, a series of spoken word films performed by Calvin Demba, to be broadcast by Channel 4 in early 2016.

CV
Film
Director
Washdays
Short Film Award, Rushes Soho Shorts Festival
Short Film
Writer
Graham Lester-George
Starring
Ceri Ashcroft
Francis Adams
Kieran Dooner
Carys Lewis