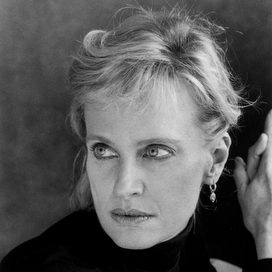 book
Fiction
US & Canada
Simon & Schuster
(Ed. Millicent Bennett)
UK & Comm
Sceptre
(Ed. Carole Welch)
Artist Harriet Burden, consumed by fury at the lack of recognition she has received from the New York art establishment, embarks on an experiment: she hides her identity behind three male fronts who exhibit her work as their own. And yet, even after she has unmasked herself, there are those who refuse to believe she is the woman behind the men.

Presented as a collection of texts compiled by a scholar years after Burden's death, the story unfolds through extracts from her notebooks, reviews and articles, as well as testimonies from her children, her lover, a dear friend, and others more distantly connected to her. Each account is different, however, and the mysteries multiply. One thing is clear: Burden's involvement with the last of her 'masks' turned into a dangerous psychological game that ended with the man's bizarre death.

This is a polyphonic tour de force from the internationally acclaimed author of What I Loved, an intricately conceived, diabolical puzzle that explores the way prejudice, fame, money and desire influence our perceptions of one another. Emotionally intense, intellectually rigorous, ironic and playful, The Blazing World is as gripping as it is thought-provoking.


Rights
Helen Manders manages the translation rights for The Blazing World
Translation Rights Sold
Catalan
World
Editorial Anagrama
Danish
World
Forlaget Per Kofod
Dutch
World
Uitgeverij De Bezige Bij
Finnish
World
Otava Publishing Company
French
World
Editions Actes Sud
German
World
Rowohlt Verlag
Italian
World
Einaudi Editore
Norwegian
World
Aschehoug & Co
Portuguese
Brazil
Companhia das Letras
Portuguese
Portugal
ASA Edicoes
Spanish
World
Editorial Anagrama
Media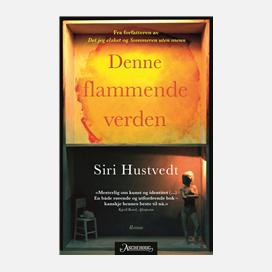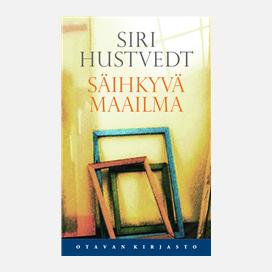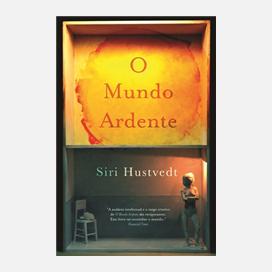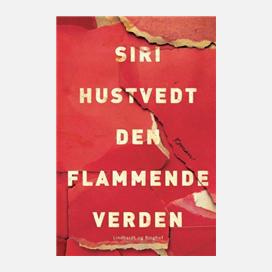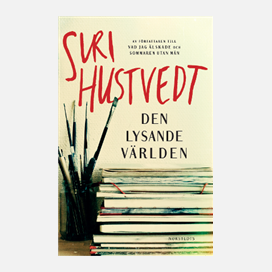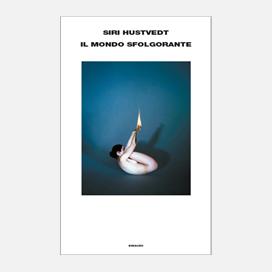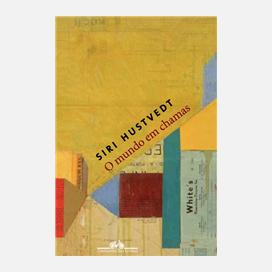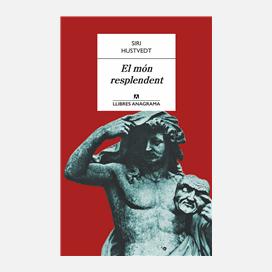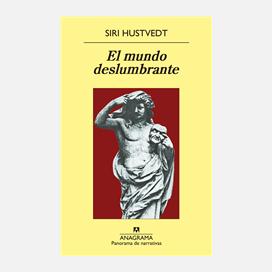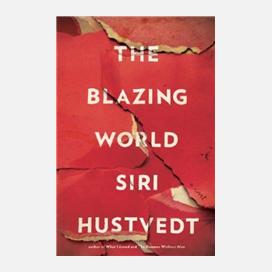 Reviews
[A] thought-provoking new novel . . . This psychological and gripping tale addresses the lengths we go to in the quest for appreciation, and how it can ultimately lead to our downfall.
Irish Tatler
Full Review
Another meditation on art and identity, in which a female artist hides behind male 'masks' who exhibit their work as her own.
Guardian
Inventive in its telling as it is in its concept.
Independent

The Blazing World is a brilliant, provocative novel. Observer


Her prose is brilliant, furious, teeming with intelligence and life –an experiment in reception itself. Literary Review


Hustvedt writes with a cool precision that can give her work a blistering power… The Blazing World is a dazzling novel, the kind that makes you cry (or nearly cry) as well as think. Sunday Times
Full Review

Hustvedt's text is carefully, impressively constructed. Holly Williams
Independent Full Review

An engrossing puzzle as well as a bold commentary on gender identity and the fractured self. Stylistically risky and fiercely intelligent.
The Bookbag Full Review

Hustvedt can capture a life-changing moment in one perfect phrase.
Vogue

A heady, suspenseful, funny, and wrenching novel of creativity, identity, and longing. Donna Seaman
Booklist (starred review) Full Review

This, her sixth novel, bears all her distinctive hallmarks: a psychological depth, an unapologetic intellectualism, a return to the art world milieu that she created so well in her novel, What I Loved, and an interest in psychoanalysis. Arifa Akbar
Indendent Full Review

Both intellectually and emotionally gripping…the generosity of the storytelling leads to full and often affecting backstories for all the main characters…[it] feels like one of those novels in which a well-established author triumphantly sums up, and possibly even surpasses, everything they've done before. James Walton
Spectator
<p><br /> </p>
Hustvedt's labyrinth of intricately woven chapters irradiate with the callousness, misogyny and intellectual arrogance of the art world, while love and hope hover in the background.
Herald Sun, Melbourne Full Review

This is a playful, wryly-funny look at the art world and those who make themselves the arbiters of taste, as well as an intellectually engaging puzzle of a story. Natasha Wyndham
Manly Daily, Sydney Full Review

When reading Hustvedt's work, we want to be smarter, to open ourselves more as she displays the benefit of unmasking her deepest intellectual self and allowing others to pick through its guts. Jennnifer Levasseur
The Saturday Age, Melbourne Full Review

This is a funny, sad, through-provoking, and touching portrait of a woman who is blazing with postfeminist fury and propelled by artistic audacity.
Publishers Weekly Full Review

Blazing indeed.
Kirkus Reviews (starred review) Full Review