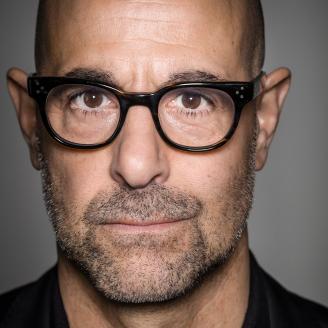 Biography
Stanley Tucci is an American actor, writer, film producer and film director.
He has been nominated for several notable film awards, including an Academy Award for Best Supporting Actor, for his performance in The Lovely Bones, and has received critical acclaim for his roles in Road to Perdition and Conspiracy. In 2010 Tucci made his Broadway directorial debut with a revival of Ken Ludwig's Lend Me a Tenor starring Tony Shalhoub. The production received a Tony Award nomination for Best Revival of a Play. In 2017 his fifth feature as a director, Final Portrait, premiered at the Berlinale Film Festival.

Tucci's previous film credits include Beauty and the Beast, Spotlight, The Hunger Games, Wildcard, Transformers, A Little Chaos, Captain America, Easy A, Burlesque, Julie & Julia, The Lovely Bones, Swing Vote, Kit Kitteredge: An American Girl, Blind Date, The Devil Wears Prada, Robots, The Terminal, The Life and Death of Peter Sellers, Shall We Dance, Spin, Road to Perdition, Sidewalks of New York, Joe Gould's Secret, The Tale of Despereaux, Deconstructing Harry, A Midsummer Night's Dream, The Alarmist, A Life Less Ordinary, The Daytrippers, Kiss of Death, Mrs Parker and the Vicious Circle, It Could Happen to You, The Pelican Brief, Prelude to a Kiss, Billy Bathgate, In the Soup and Slaves of New York.

Tucci serves on the Board of Directors of The Food Bank for New York City and has served as a Creative Advisor at the Sundance Institute Screenwriters and Directors Labs.

In 1996 Tucci starred in Big Night, the story of two brothers who emigrated from Italy to open an Italian restaurant in America. The film inspired a recipe book, Cucina and Famiglia, which was created by Tucci, his parents Joan Tropiano Tucci, and chefs Gianni Scappin and Mimi Shanley Taft, and was first published in 1999. It was reissued in 2012.

For all press enquiries please contact Jennifer Plante at Slate PR.