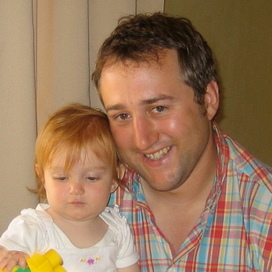 Steve


Lightfoot

Producer and writer for television
Steve Lightfoot is a showrunner and screenwriter who graduated with an MA in creative writing from the prestigious UEA course. He started his producing career on Casualty, which, under his stewardship, won a BAFTA Series Award.
Steve lives in LA, where he is showrunning an adaptation of the book Shantaram for Apple. Previously, Steve worked at Marvel Studios creating and showrunning multiple TV series including the iconic The Punisher for Netflix. He ran the critically acclaimed hit Hannibal starring Mads Mikkelsen and Hugh Dancy for Gaumont and NBC. He is developing a John Wyndham short story for Sky and developing several film projects.
Steve's latest series Behind Her Eyes, which he created, wrote on and executive produced, aired on Netflix in 2021, and is one of their most-watched dramas of the year.
Steve's other producing credits include the HBO/BBC miniseries, House of Saddam, on which he oversaw a gruelling eighteen-month production schedule including recceing, casting and shooting in Tunisia. The series was nominated for five BAFTAs and three RTS Awards. In 2009, he produced the second series of the widely watched and praised series Criminal Justice, starring Maxine Peake and Matthew MacFadyen.

Television
Writer & Creator
Director
Erik Richter Strand
Starring
Simona Brown
Eve Hewson
Tom Bateman
Psychological thriller, based on the novel of the same name by Sarah Pinborough.
Writer
Starring
John Bernthal
Spin-off Marvel series starring the Hell's Kitchen vigilante The Punisher.
Adaptation of the John Wyndham novel.
Starring
Hugh Dancy
Mads Mikkelsen
Showrunning the third season
Dino de Laurentiis Company
for
NBC
Starring
Hugh Dancy
Mads Mikkelsen
Showrunning the second season of the drama starring Mads Mikkelsen
Dino de Laurentiis Company
for
NBC
Starring
François Berléand
Delphine Chanéac
Andrea Osvart
Rachel Skarsten
Television adaptation of the Transporter films
Atlantique Productions
for
Cinemax
In development
Starring
Jamie Campbell Bower
Tamsin Egerton
Joseph Fiennes
Eva Green
Historical drama
Creator
Danny Brocklehurst
Director
Iain B MacDonald
Starring
Neil Dudgeon
Dean Lennox Kelly
Will Mellor
Hugo Speer
Steve is show running this television adaptation of Japanese anime
Starring
Louise Delamere
Jo Joyner
Sunetra Sarker
Kaye Wragg
World Productions
for
Channel 4
Hugely popular hospital drama
Starring
Stephen Moyer
Heather Peace
Mark Womack
Original thriller
Carnival Films
for
BBC Scotland
Clerkenwell Films
In development
Drama one off looking at a group of families' reactions to their sons' involvement in a violent crime
Clerkenwell Films
In development
Producer
Starring
Gillian Anderson
Romola Garai
Adaptation of the Michel Faber classic
Producer of eighteen episodes of the long running medical drama
Starring
Louise Delamere
Jo Joyner
Sunetra Sarker
Kaye Wragg
World Productions
for
Channel 4
Starring
Stephen Tompkinson
Psychological thriller
Company Pictures
for
ITV1
Creator
Danny Brocklehurst
Director
Iain B MacDonald
Starring
Neil Dudgeon
Dean Lennox Kelly
Will Mellor
Hugo Speer
Drama set in a postal office in Manchester
Starring
Adrian Lester
Jodhi May
Adaptation of the Joanna Briscoe novel
Clerkenwell Films
for
ITV1
Starring
Matthew MacFadyen
Steven Mackintosh
Maxine Peake
Tense courtroom drama
Starring
Shohreh Aghdashloo
Philip Arditti
Mounir Margoum
Igor Naor
The rise and fall of Saddam Hussein and his dynasty