book
| Fiction
| 2014
UK & Comm →
Transworld Publishers
(Ed. Jane Lawson)
When Dominic - a stranger in the crowd - first approaches Jess during her Christmas shop, she finds him attractive in a tragic sort of way. Jess is gratified by the interest Dominic shows in her. He says she reminds him of his wife, whom he hasn't seen in months...
The sinister truth is only revealed once Jess goes back to Dominic's house, where there is a painting of his wife that doesn't bear the slightest resemblance to herself. There is also a Christmas tree with twelve opulently wrapped presents underneath. "You can open one every day," he says, "over the 12 days of Christmas." This is the moment when Jess realises two things. First, Dominic doesn't intend to let her leave. Second, he's quite, quite mad.
Rights
Melissa Pimentel manages the translation rights for Dying for Christmas
Audio Rights
Available
The audio rights are handled by Alice Lutyens.
Translation Rights Sold
Czech
World
Computer Media
German
World
Blanvalet Verlag
Media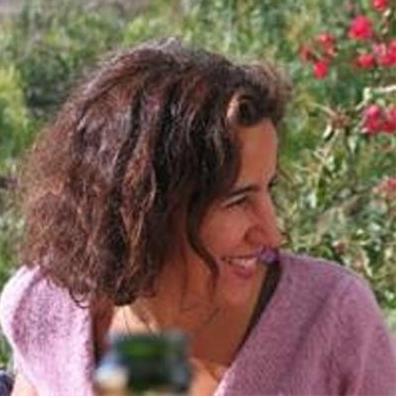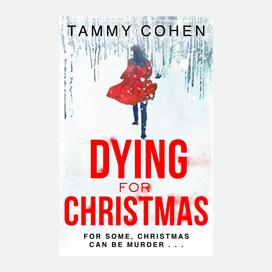 Reviews
Fast, wickedly funny, hugely enjoyable
Sunday Mirror
Dark and gloriously addictive… clear your diary, put your phone on silent and enjoy.
Bex Dawkins
myblightersrock.wordpress.com
Chilling, twisty and addictive. I finished the last few pages walking from the train station, bumping into people, because I couldn't put it down.
Julie Cohen (author of DEAR THING)
A deliciously dark winter's tale that delivers twist after twist as it races towards its shocking conclusion. The perfect thriller to curl up with this Christmas.
Mark Edwards (author of THE MAGPIES)
I read Dying For Christmas peering out from between my fingers in fright - but I could NOT put it down. The twist left me reeling! I love all Tammy's books and this one is no exception.
Louise Voss (co-author of FROM THE CRADLE)
What starts out to be a chiller turns into a brain-twisting shocker. All rather clever, really.
Sunday Sport
Morally complex, disturbing and very gripping.
Woman and Home
This thriller… packs a killer twist.
Prima
[An] exciting, chillingly complex psychological thriller.

Publishers Weekly
Full Review
"Dying for Christmas" is a truly riveting read from beginning to end.
Midwest Book Review
Full Review