book
| Non-Fiction
| Feb 2018
US →
Random House
(Ed. Hilary Redmon)
UK & Comm →
Hutchinson
(Ed. Jocasta Hamilton)
Named one of the "Books of the Year" by: The New York Times, The Washington Post • O: The Oprah Magazine • Time • NPR • Good Morning America • San Francisco Chronicle • The Guardian • The Economist • Financial Times • Newsday • New York Post • theSkimm • Refinery29 • Bloomberg • Self • Real Simple • Town & Country • Bustle • Paste • Publishers Weekly • Library Journal • LibraryReads • BookRiot • Pamela Paul, KQED • New York Public Library

An unforgettable memoir about a young girl who, kept out of school, leaves her survivalist family and goes on to earn a PhD from Cambridge University

Born to survivalists in the mountains of Idaho, Tara Westover was seventeen the first time she set foot in a classroom. Her family was so isolated from mainstream society that there was no one to ensure the children received an education, and no one to intervene when one of Tara's older brothers became violent. When another brother got himself into college, Tara decided to try a new kind of life. Her quest for knowledge transformed her, taking her over oceans and across continents, to Harvard and to Cambridge University. Only then would she wonder if she'd travelled too far, if there was still a way home.​
Rights
Film Rights
Available
Contact Karolina Sutton for more information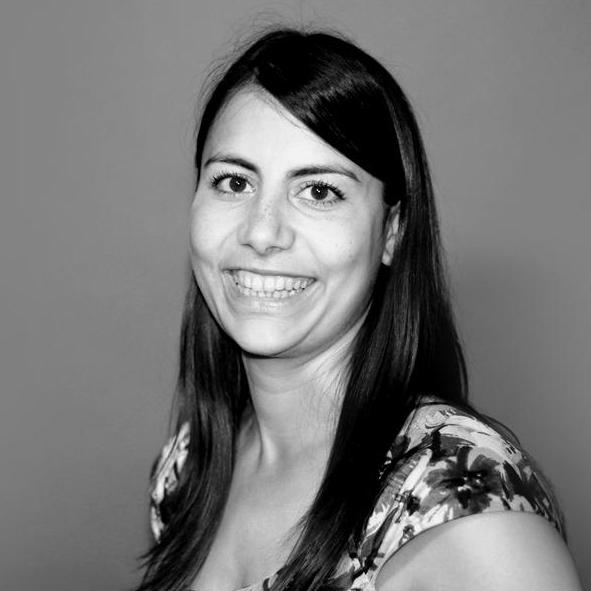 Sophie Baker manages the translation rights for Educated
Translation Rights Sold
Albanian
World
Living Publishing House
Arabic
World
Madarek Publishing
Azerbaijani
World
TEAS Press
Bulgarian
World
Enthusiast
Catalan
World
Edicions Bromera
Chinese Complex
World
Emily Books
Chinese Simple
World
Thinkingdom Media Group
Croatian
World
Centar Izvrsnosti
Danish
World
Lindhardt & Ringhof
Dutch
World
Uitgeverij De Bezige Bij
Estonian
World
Sinisukk Publishers
French
World
Editions Jean Claude Lattes
Galician
World
Hercules de Ediciones
German
World
Kiepenheuer & Witsch
Greek
World
Ikaros Publishing Company
Hebrew
World
Schocken Books Inc
Hungarian
World
Partvonal Publishing
Icelandic
World
Benedikt Bokautgafa
Indonesian
World
PT Gramedia Pustaka Utama
Italian
World
Feltrinelli
Japanese
World
Hayakawa Publishing Inc
Korean
World
The Open Books Co.
Latvian
World
Zvaigzne ABC Publishers
Lithuanian
World
Lithuanian Writers' Union
Mongolian
World
Balj & Purev
Myanmar (Burmese)
World
NDSP Publishing House
Norwegian
World
Gyldendal Norsk Forlag
Portuguese
Portugal
Bertrand Editora
Portuguese
Brazil
Editora Rocco
Romanian
World
Publica Com
Russian
World
Eksmo Publishers
Serbian
World
Publik Praktikum
Slovenian
World
Mladinska Knjiga
Swedish
World
Natur Och Kultur
Thai
World
Se-Education Public Company Limited
Turkish
World
Domingo Yayinlari
Ukrainian
World
Family Leisure Club
Vietnamese
World
Women Publishing House
Reviews
Tara Westover grew up in a fundamentalist Mormon family in rural Idaho with no healthcare, no education and no hope. But Westover wanted more out of life and eventually attended Harvard and Cambridge. This memoir about her struggle for self-invention is beautifully written and will appeal to fans of Cheryl Strayed's Wild.



Sarra Manning
Red Magazine
This memoir is a dazzling example of what you can achieve if you set your mind to something... Tara's story is an inspirational, truly unique coming-of-age tale.

BBC News
In Tara Westover's jaw-dropping memoir, she describes her Mormon childhood, ruled by a father preparing for the End of Days.
The Daily Express
Westover is a keen and honest guide to the difficulties of filial love, and to the enchantment of embracing a life of the mind.

The New Yorker
Tara Westover's extraordinary memoir is haunting in the best way, delivering a powerful coming-of-age saga.

Paste.com
Educated is the story of a transformation so courageous, so entire, as to beggar belief... A subtle, nuanced study of how dysfunction of any kind can be normalised even within the most conventional family structure, and of the damage such containment can do.

The Financial Times
A proper 'wow' of an invention story: Westover was brought up by ardent survivalists in the wild but ended up at Harvard and Cambridge. An impressive -- and often painful -- read.
Evening Standard
A girl claws her way out of a claustrophobic, violent fundamentalist family into an elite academic career in this searing debut memoir…When she finally escaped the toxic atmosphere of dogma, suspicion, and patriarchy to attend college and then grad school at Cambridge, her identity crisis precipitated a heartbreaking rupture. Westover's vivid prose makes this saga of the pressures of conformity and self-assertion that warp a family seem both terrifying and ordinary.

Publisher's Weekly, starred review
This remarkable memoir—one of the best I've ever read—is my kind of miracle. The book made me cringe, cry out, cover my eyes, shake with anger, beam with pride, and appreciate the trials that led to my own education. Tara's story will find a place alongside modern classic memoirs, like Wild and The Glass Castle. It's that special

Susannah Cahalan, author of Brain on Fire: My Month of Madness
Absolutely superb . . . the last 100 pages were so gripping I could hardly breathe

Sophie Hannah
An astonishing and uplifting story about the transformative power of education

Mail on Sunday, 2018 Cultural Highlights
This remarkable memoir--one of the best I've ever read--is my kind of miracle. The book made me cringe, cry out, cover my eyes, shake with anger, beam with pride, and appreciate the trials that led to my own education. Tara's story will find a place alongside modern classic memoirs, like Wild and The Glass Castle. It's that special.

Susannah Calahan
An astonishing account of deprivation, confusion, survival, and success.

Kirkus Reviews
This is as powerful a story about the transforming potential of education as you'll ever read.
Caroline Sanderdon
The Bookseller
"…while in almost any other month, exceptional books such as Afua Hirsch Brit(ish) or Helen Thomson's Unthinkable would have been shoo-ins for Book of the Month, no title could compete with the extraordinary Educated by Tara Westover

Caroline Sanderdon
The Bookseller
[B]eautiful and propulsive… Despite its harrowing plot, Westover's book is no misery memoir. Yes, there's hardship, the depiction of which could be com¬pared to Jeannette Walls's The Glass Castle or Tobias Wolff's This Boy's Life. But the book is also an elegantly written story of a young girl finding herself by leaving America and going to Europe—closer in that sense to Henry James than James Frey.

Vogue
In Educated, her riveting memoir, Ms Westover brings readers deep into this world, a milieu usually hidden from outsiders…Her story is remarkable, as each extreme anecdote described in tidy prose attests. That someone who grew up in her circumstances could achieve as much as she has is astonishing. All the same, readers who enjoyed more mundane backgrounds will empathise. The central tension she wrestles with throughout her book is how to be true to herself without alienating her family. Her upbringing was extraordinary, but that struggle is not.

The Economist
People are going to be talking about this book the same way they talked about [Jeannette Walls'] The Glass Castle. Westover had a childhood you won't believe. We're lucky as readers that she's such a lovely writer; she makes what could be horrifying into a kind of tragic beauty.

Kelly Corrigan
Parade
Marvellous. There is no feeling like discovering a young writer who is springing up fully armed with so much talent.

Stephen Fry
Westover examines her childhood with unsparing clarity, and, more startlingly, with curiosity and love, even for those who have seriously failed or wronged her.

Alexandra Schwartz
The New Yorker
Educated is an unflinching account of love and brutality, of the strength of blood ties and the power of imagination, and of a young woman whose intellect, self-knowledge and courage illuminate every page.
There are passages so painfully vivid that they sear themselves into the memory, yet Westover is never prurient or punitive: even when writing from the depths, she does so with compassion and grace. Both the book and its writer are remarkable in every respect.


Sarah Perry
A punch to the gut, a slow burn, a savage indictment, a love letter: Educated somehow contrives to be all these things at once. Tara Westover guides us through the extraordinary Western landscape of her coming of age, and in clear, tender prose makes us feel what she felt, growing up among fanatics. We give ourselves over to her telling, even when she takes us to the very darkest places a family can dwell. Rarely have I read a book that made me so uncomfortable, so enraged, and at the same time so utterly, entirely absorbed. I loved this book, and this woman.

Claire Dederer
Like The Glass Castle, Educated is a wise and deep reflection about surviving one's family. I bow down to Tara Westover, not only for her marvelous, sentence-by-sentence craftsmanship but also for making sense and meaning from a confounding and hair-raising childhood. This is memoir at its best.

Kelly Corrigan
An incredible memoir of triumph over seemingly endless adversity. The author's ability to write about her experiences in a clear-eyed, nonjudgmental way makes her story a pleasure to read. A study in the power and wonder of resilience.

Cea Sunrise Person
Westover manages both tenderness and a savage honesty that spares no one, not even herself... In its keen exploration of family, history, and the narratives we create for ourselves, Educated becomes more than just a success story.

Amanda Winterroth
Booklist
Full Review
[Educated] is beyond inspiring and gives us major Class Castle vibes.
Entertainment Weekly
In briskly paced prose, [Westover] evokes a childhood that
completely defined her. Yet it was also, she gradually sensed, deforming her.
Baffled, inspired, tenaciously patient with her ignorance, she taught herself
enough to take the ACT and enter Brigham Young University at 17. She went on to
Cambridge University for a doctorate in history.
Ann Hulbert
The Atlantic
Breathtaking, heart-wrenching, inspirational – I've never read anything like this. Educated tells the story of a young girl's escape from violence and emotional prison. It is about the love of family and the pain of family both, the ferocity of the human spirit, and the power of education to change lives. Educated is one of the best books, and Westover one of the most gifted writers, that I've read in a very long time.

Amy Chua
As a girl in the remote Idaho mountains, the young Westover didn't attend school, see doctors, or interact with the outside world. That all changed when she left home and her religion to attend Harvard. A coming-of-age memoir reminiscent of The Glass Castle.
Natalie Beach
Oprah.com
It is only when the final, wrenching break from most of her
family arrives that one realizes just how courageous this testimonial really
is. These disclosures will take a toll. But one is also left convinced that the
costs are worth it. By the end, Westover has somehow managed not only to
capture her unsurpassably exceptional upbringing, but to make her current
situation seem not so exceptional at all, and resonant for many others. She is
but yet another young person who left home for an education, now views the
family she left across an uncomprehending ideological canyon, and isn't going
back.
Alec MacGillis
The New York Times
Whether narrating scenes of fury and violence or evoking rural landscapes or tortured self-analysis, Westover writes with uncommon intelligence and grace. Educated recounts one of the most improbable and fascinating journeys I've read in recent years.

Newsday
Tara Westover's memoir- ripe for optioning- tells the story of how she was raised by Idaho survivalists without knowledge of math or history, and went on to attend Harvard and Cambridge.
Variety Educated
I wrote the book I wished I could have given to myself when I was losing my family [Westover] says simply.
Tina Jordan
the New York Times
This fiercely intelligent memoir is a fascinating and compassionate view of another world and the author's struggle to both escape from and understand it as she heads out into the world to become educated.

Cathy Rentzenbrink
The Pool
Westover did not attend school until she was 17. In fact, she had not even set foot in a classroom until that time. She grew up in the mountains of Idaho, raised by survivalist parents who constantly prepared for the end of the world. Eventually, Westover decided to pursue a new life and attended college. Educated is a coming-of-age story that chronicles her journey.

Autumn Whitney
Tahoe Daily Tribune
Westover's stunning new memoir follows her journey throughout her remarkable childhood and throughout her one-of-a-kind journey to receive an education — from her awkward encounters as an undergraduate at Brigham Young University to the proud moment she received a PhD in history at Cambridge.

Ashley Macey
Brit+Co
To write a compelling memoir, the author must be 100 percent honest, implicating themselves, their family and their friends. Tara Westover does this in her spellbinding tell-all, Educated: A Memoir. ... Her poetic prose soaks all 334 pages with passages of pain, pathos and her path to success.

Wayne Catan
Idaho Statesman
In Educated, Westover examines what she gained from her unique upbringing and what she continues to learn from the outside world, revealing who she is becoming and what she has come to value most in life.

Michelle Garrett Bulsiewicz
Deseret News
Tara Westover's beautifully written memoir shines a light on a part of our country that we too often overlook. Her powerful tale—of trying to find a place for herself in the world, without losing her connection to her family or her beloved homed—deserves to be widely read. My Mamaw would have been rooting for Tara.

JD Vance, author of 'Hillbilly Elegy'
[A] searing debut memoir... Westover's vivid prose makes this saga of the pressures of conformity and self-assertion that warp a family seem both terrifying and ordinary.

Publishers Weekly
The book has a striking directness that comes from being written in the immediate aftermath of the often shocking events it describes... one of the most powerful lessons readers can take away from Tara's remarkable story [is]: It's up to us to make the world we want to live in.
Harper's Bazaar
Raised in the Idaho mountains by survivalist parents who eschewed schooling and doctors, Westover hungered so powerfully for education that she taught herself, getting to Brigham Young University and eventually Cambridge University for a PhD. One of the publisher's big books of the season.

Library Journal
It is also the story of a young woman who showed the most remarkable resilience in the face of extreme poverty, rigid religious beliefs, violence and family betrayals. It is a beautifully written account of how she grasps the sheer enormity of the world — and struggles to find her own place within it. The result is a memoir that is fit to stand alongside classics by the likes of Jeanette Winterson and Lorna Sage, Andrea Ashworth and Patricia Lockwood.

The Sunday Times
[A] powerful, jaw dropper of a book.

Stylist Magazine
Powerful, moving, brave in its revelations of profound humiliations, naked and completely at home in its form.

Mona Simpson, author of 'Casebook' and 'Anywhere But Here'
An enlightening tale
Bill Gates
An absolutely astonishing account of an extraordinary mind overcoming even more extraordinary matter and finding freedom.

Lucy Mangan
Extraordinary, heartbreaking and ultimately uplifting.

Carys Bray, author of 'A Song for Issy Bradley' and 'The Museum of You'