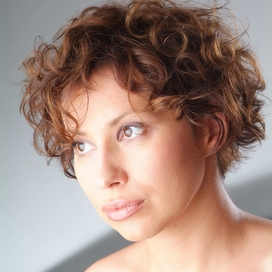 Tena


Stivicic

Writer for Film and Theatre
Tena Štivičić is a Croatian born writer who was awarded the Susan Blackburn-Smith Prize for her most recent play 3 Winters, which opened at the National Theatre to 5 star reviews. She also writes for both TV and Film and has projects in development with New Pictures and Origin Pictures.
Her first English language work, Fragile, played at the Arcola Theatre and was adapted for BBC Radio 4. It won numerous awards, including best European Play and Innovations Award at Heidelberg Stuckemarkt in Germany.
Off the back of this, Tena was nominated as one of the 50 most promising young writers in Great Britain on an initiative launched by the Royal Court Theatre and the BBC. She went on to develop Fireflies at the National Theatre Studio which premiered at the ZKM Theatre in Zagreb.
Tena she has taken part in several multi-national, multi-authored projects for the likes of the Venice Biennale. Last year she co-wrote Europa, with Steve Waters, Malgorzata Sikorska Miszczuk and Lutz Huebner which was produced by the Birmingham REP, ZKM, Teatr Polski and Dresden Staatstheater.
Tena is currently under commission at the National, and is also adapting her play Invisible into feature film for Miriam Segal's Good Films.

Theatre
Writer
Starring
Lucy Black
Siobahn Finnerman
Susan Engel
Jo Herbert
From the remnants of monarchy to Communism, democracy, war and the EU: Croatia 1945–2011. The Kos family argue, adapt, fall in and out of love.
Producer
Transport Theatre
A new collaborative project for Transport Theatre
Producer
Orient Express, a European Theatre Convention project
Original full-length play
Original full length play written for the National Theatre Studio.

Producer
Cherub Company London
A darkly humorous play about the people behind the tabloid stories of migrant workers and sex-trafficking. Tena's first play in English.
Radio
Writer
Starring
Catherine Cusack
Luane Gordon
Douglas Henshall
Rayisa Kondraki
Tena adapted her play Fragile for BBC Radio 4's Friday play slot
Production Company Unique Productions
Broadcaster
BBC Radio 4
Film
Writer
A feature film adaptation of Tena's play Invisible.