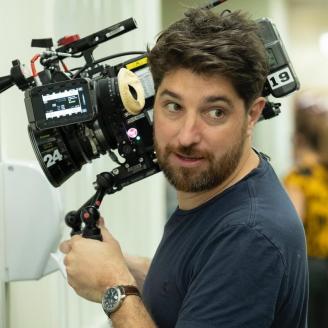 Toby Haynes
Director for television and film
Biography
Toby Haynes is a director for film and television.
He has most recently directed Black Mirror s4. Prior to this Toby directed and exec produced all seven parts of an adaptation of the acclaimed novel by Susanna Clarke, Jonathan Strange and Mr Norrell, for Cuba Pictures and BBC1. Prior to that he directed the opener of the BBC's reworking of The Musketeers.
Toby directed the audacious finale to Sherlock Series 2: The Reichenbach Fall, which was the third most watched TV programme of the decade and ignited a media frenzy around Sherlock's apparent death plunge. In his review of the episode Andrew Billen of The Times wrote, "This detective story so transcended its genre, it should be considered alongside British TV drama's highest achievements."
Toby also opened the first series of the hit BBC 3 show Being Human, starring Russell Tovey, Aidan Turner and Leonora Crichlow. The series won the Broadcast Award for Best New Programme.
Further credits include Wallander Series 3 starring Kenneth Branagh, Five Days II for BBC1 starring Suranne Jones and David Morrissey, the series 5 finale of Doctor Who, followed by the one-off special A Christmas Carol starring Michael Gambon.
Toby also opened Season 6 with The Impossible Astronaut and The Day of the Moon, which was co-produced with BBC America. The Series 5 finale The Pandorica Opens/The Big Bang won the Hugo Award for Best Dramatic Presentation (Short Form).
Toby is a graduate of The National Film & Television School.
CV
Film
Director
Starring
Christopher Cazenove
Phil Daniels
Alistair McGowan