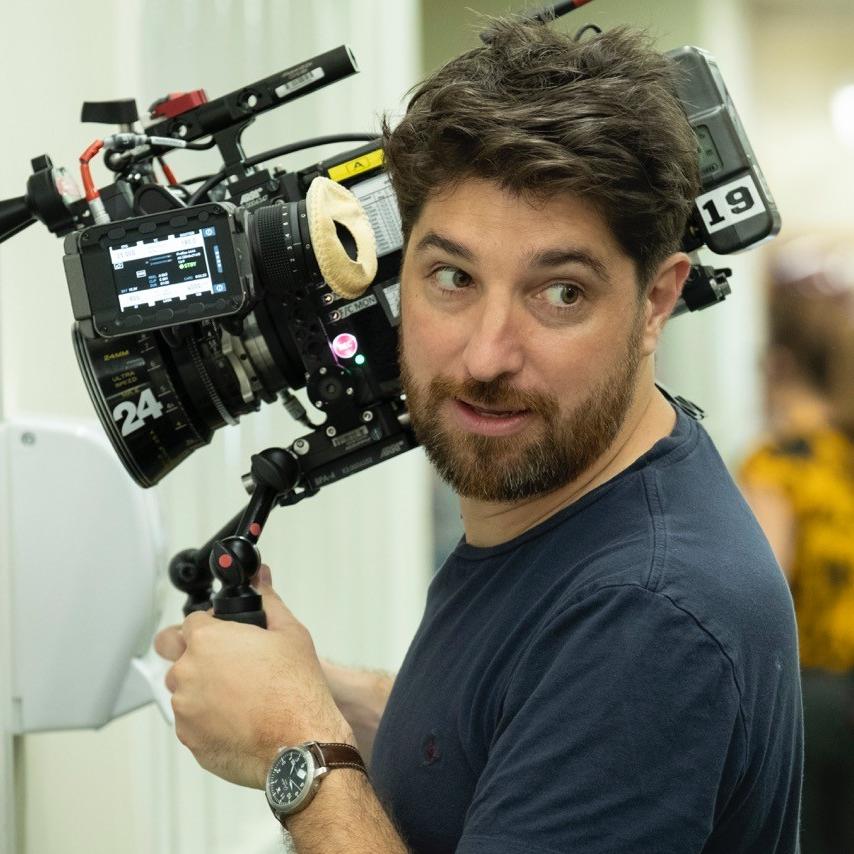 Toby


Haynes

Director for Television and Film
Toby is currently working on the Rogue One spinoff series for Lucasfilm/Disney +. He recently directed the pilot and three further episodes of Utopia, written by Gillian Flynn for Amazon Studios, and was also executive producer across the series.
He directed the critically acclaimed Black Mirror episode 'USS Callister' which won four Primetime Emmy Awards including the award for Oustanding Television Movie. Toby recently directed James Graham's Brexit: The Uncivil War, starring Benedict Cumberbatch, which was nominated for an Emmy for Outstanding Television Movie and two BAFTAs for Best Director and Best Single Drama.
Prior to this Toby directed and exec produced all seven parts of an adaptation of the acclaimed novel by Susanna Clarke, Jonathan Strange and Mr Norrell, for Cuba Pictures and BBC One. Prior to that he directed the opener of the BBC's reworking of The Musketeers.
Toby directed the audacious finale to series Sherlock Series 2: The Reichenbach Fall, which was the third most watched TV programme of the decade and ignited a media frenzy around Sherlock's apparent death plunge. In his review of the episode Andrew Billen of The Times wrote, "This detective story so transcended its genre, it should be considered alongside British TV drama's highest achievements."
He also opened the first series of the hit BBC 3 show Being Human, starring Russell Tovey, Aidan Turner and Leonora Crichlow. The series won the Broadcast Award for Best New Programme.
Further credits include Wallander Series 3 starring Kenneth Branagh and Five Days II for BBC1 starring Suranne Jones and David Morrissey. Toby has directed multiple episodes of Doctor Who including the series 5 finale The Pandorica Opens/The Big Bang, which won the Hugo Award for Best Dramatic Presentation (Short Form), followed by the one-off special A Christmas Carol starring Michael Gambon and the opening to series 6 The Impossible Astronaut and The Day of the Moon.
Toby is a graduate of The National Film & Television School.
Television
Director & Executive Producer
Starring
John Cusack
Rainn Wilson
Sasha Lane
Starring
Ariyon Bakare
Bertie Carvel
Eddie Marsan
Set in 19th-century England around the time of the Napoleonic Wars, it is based on the premise that magic once existed in England and has returned with two men: Gilbert Norrell and Jonathan Strange.
Cuba Pictures
for
BBC One
Director
Starring
Benedict Cumberbatch
Lee Boardman
Oliver Maltman
House Productions
for
Channel 4,
HBO
Starring
Jesse Plemons
Cristin Milioti
Michaela Coel
Osy Ikhile
Science Fiction Television Series

Creator
Mark Gatiss and Stephen Moffat
Starring
Benedict Cumberbatch
Martin Freeman
Modern day retelling of the Authur Conan Doyle classic, following Sherlock Holmes and Dr. Watson in 21st Century London.
Starring
Matt Smith
Karen Gillan
Arthur Darvill
Alex Kingston
Opening block of Steven Moffat and Matt Smith's second series of Doctor Who titled The Impossible Astronaut and Day of the Moon.
Starring
Arthur Darvill
Tony Curran
Karen Gillan
Alex Kingston
The two part finale of Matt Smith's first series as Doctor Who, titled The Pandorica Opens and The Big Bang
Producer
Sanne Wohlenberg
Starring
Leo Bill
Arthur Darvill
Michael Gambon
Karen Gillan
A festive edition of the time-travelling adventure.
Starring
Peter Capaldi
Luke Pasqualino
Howard Charles
Santiago Cabrera
Inspired by the classic Dumas novel, the BBC adaptation sees Aramis, Porthos and Athos embarking on new adventures in a gritty portrayal of 17th Century France.
Producer
Caroline Skinner
Starring
Bernard Hill
Suranne Jones
David Morrissey
Second series of Gywneth Hughes' police drama shown stripped across five nights of one week on BBC1
Starring
Leonora Crichlow
Lauren Shcoley
Russell Tovey
Aidan Turner
Toby opened the first series of BBC3's award winning supernatural drama
Touchpaper Television
for
BBC
Producer
Patrick Schweitzer
Starring
Liam Boyle
Andrew Knott
Ruta Gedmintas
Georgia Moffat
Teen spin off drama from the hit BBC1 show Spooks
Kudos Film and Television
for
BBC
Starring
Jimmy Akingbola
Richard Harrington
Joe Jacobs
Cal Macaniach
BBC police drama
Red Planet Pictures
for
BBC
Starring
Devon Anderson
Andree Bernard
Jennifer Bidall
Hollie-Jay Bowes
Lime Pictures
for
Channel 4
Writer
Keith Brampton & Nathan Cockerill
Starring
Jane Cameron
Moustafa Chousein-Oglou
Danny John-Jules
Rachel Petladwala
Kudos Film and Television Ltd
for
CBBC
Starring
Ewen Bremner
Amelia Bullmore
Olivia Colman
Eddie Marsan
'The Baader Meinhof Gang Show'

Ideal World Productions
for
Channel 4
Starring
Jane Cameron
Moustafa Chousein-Oglou
Danny John-Jules
Rachel Petladwala
Kudos Film and Television
for
CBBC
Film
Director
Starring
Christopher Cazenove
Phil Daniels
Alistair McGowan