Girl With a Pearl Earring
book
| Fiction
| 1999
UK & Comm →
HarperCollins
One of the best-loved paintings in the world is a mystery. Who is the model and why has she been painted? What is she thinking as she stares out at us? Are her wide eyes and enigmatic half-smile innocent or seductive? And why is she wearing a pearl earring?

Girl With a Pearl Earring tells the story of Griet, a 16-year-old Dutch girl who becomes a maid in the house of the painter Johannes Vermeer. Her calm and perceptive manner not only helps her in her household duties, but also attracts the painter's attention. Though different in upbringing, education and social standing, they have a similar way of looking at things. Vermeer slowly draws her into the world of his paintings - the still, luminous images of solitary women in domestic settings.

In contrast to her work in her master's studio, Griet must carve a place for herself in a chaotic Catholic household run by Vermeer's volatile wife Catharina, his shrewd mother-in-law Maria Thins, and their fiercely loyal maid Tanneke. Six children (and counting) fill out the household, dominated by six-year-old Cornelia, a mischievous girl who sees more than she should.

On the verge of womanhood, Griet also contends with the growing attentions both from a local butcher and from Vermeer's patron, the wealthy van Ruijven. And she has to find her way through this new and strange life outside the loving Protestant family she grew up in, now fragmented by accident and death.

As Griet becomes part of her master's work, their growing intimacy spreads disruption and jealousy within the ordered household and even - as the scandal seeps out - ripples in the world beyond.
Rights
Audio Rights
Available
The audio rights are handled by Alice Lutyens.
Kate Cooper manages the translation rights for Girl With a Pearl Earring
Translation Rights Sold
Chinese Complex
World
Crown House Publishing
Chinese Simple
Mainland China
Shanghai Translation Pub. Ho.
Dutch
World
Orlando Uitgevers
Finnish
World
Otava Publishing Company
Georgian
World
Diogene Publishers
German
World
Hoffman Und Campe
Greek
World
Oceanida Publications
Hungarian
World
Geopen Konyvkiado Kft.
Italian
World
Neri Pozza Editore
Korean
World
Kang Publishing Co
Lithuanian
World
Sofoklis
Montenegrin
World
Nova Knjiga
Norwegian
World
Aschehoug & Co
Romanian
World
Editura Polirom
Russian
World
Azbooka-Atticus
Sinhalese
World
Wijesooriya Grantha Kendraya
Spanish
World
Duomo Ediciones
Swedish
World
Wahlstrom & Widstrand
Thai
World
Library House Bangkok
Turkish
World
Koridor Yayincilik
Ukrainian
World
Old Lion Publishing
Vietnamese
World
Nha Nam Publishing & Communications
Media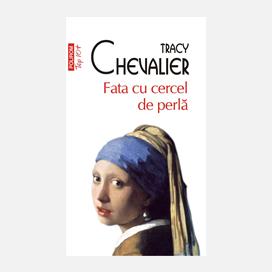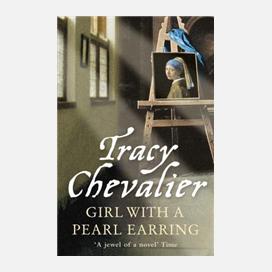 Reviews
This is a wonderful novel, mysterious, steeped in atmosphere and yet firmly rooted in the drudgery and denial of a servant's life.
Deborah Moggach
Guardian
A brainy novel whose passion is ideas...Chevalier's pattern is complex and revealing.
Richard Eder
New York Times