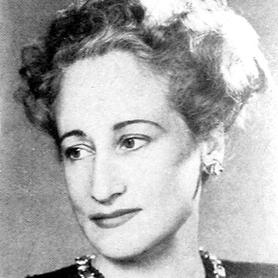 Vera


Caspary

Novelist and screenwriter

1899–1987
Vera Caspary was an American writer, best known for her popular 1941 'pulp' mystery novel, Laura. She was born in Chicago, Illinois, wrote twenty published novels and was also a prolific screenwriter for Hollywood films.

The 1944 film of Laura, directed by Otto Preminger and starring Gene Tierney in the title role, was nominated for an Oscar, and has become a classic. Caspary also received awards from the Screen Writers Guild in 1948 for A Letter to Three Wives and in 1967 for Les Girls.

In addition to her own writing, Caspary supported herself throughout her life by working as a stenographer, a copywriter, the director of a mail order school for ballet and writing courses, and the editor of Dance Magazine.