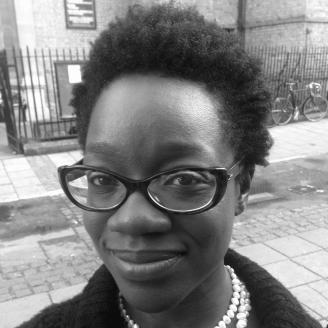 Victoria Asare-Archer
Writer for TV, theatre and film
Biography
After being selected for the CBBC New Writing Voices scheme, Victoria went on to write for shows such as Hetty Feather and Wolfblood. In 2014 she took part in a similar scheme across the BBC's continuing drama productions and is currently working on original developments.
In 2015, Victoria won the BBC Writersroom Ideastap Inspires competition with a short film script, Picture Perfect, was a semi-finalist in the Screenwriting Goldmine competition with her original TV pilot, Glastonbury and was shortlisted for the London Screenwriters Festival contest. In 2011 she was shortlisted for the Angle at Bush Theatre, Be Discovered competition with a one-act play, Bugs of a Third Kind.
Victoria is a graduate of the Creative Writing (Screenplays and Plays) MA at City University in London and is a member of the First Ten Pages writers' group, a London based collective of playwrights and screenwriters.
She works in the arts and worked at the BBC for six years (managing publicity for BBC Television and BBC Films).