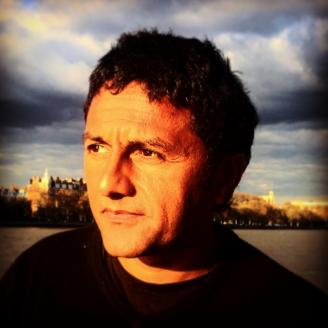 Wyn Baptiste
Presenter, Director, and Producer
Biography
Wyn is a Presenter, Director and Producer. He has made a range of programmes covering subjects from the arts and social history to politics and business.
Recent work has seen him making factual programmes for the BBC, MTV and The Economist,
Tacking the effects of drought in California, HIV prevention in Nigeria and job creation in Tanzania are international subjects he's covered in the last year.
His latest work in the UK saw Wyn make a number of films on the EU referendum, mental health and human rights.
Wyn made his return as on-screen presenter in the BBC documentary about the origins of the Notting Hill Carnival, Who Started It? Other recent work saw him produce the critically acclaimed, six-part series on contemporary art, African Masters and the business documentary We Face Forward.
Wyn spent 10 years at the BBC as a journalist and programme maker. After several years as a newsreader and reporter on TV and radio, Wyn rose to the position of News Editor at BBC London. He's a veteran of many an election night and covered many of the biggest stories of recent years.
He also spent time in charge of Community Affairs for the BBC and developed a specialism in covering stories and making programmes reflecting multiculturalism.
Recently, Wyn was proud to join the iconic Hall of Fame of Listed Londoners on the Robert Elms radio show. Among his answers to the famous 15 questions, he listed his favourite restaurant as the Caribbean takeaway Roti Hut in Shepherd's Bush and his perfect day off including a Bikram Yoga session and walking his dogs on Wimbledon Common.

Videos Notting Hill Carnival: Who Started It? Wyn Baptiste Showreel Notting Hill Carnival: Who Started It? Wyn Baptiste Showreel
See all Videos
Twitter
RT @vancole9: Devastated this morning my hero my pioneer the man behind the reason I wanted to play football has passed away 😢 my heart goe…

RT @GaryLineker: Saddened to hear that Cyrille Regis has passed away. A tremendous striker and fine man whose legacy goes beyond the game,…

RT @vicenews: *shithole* *shithole* *shithole* *shithole* *shithole* *shithole* *shithole* *shithole* *shithole* *shithole* *shithole* *shi…