Theatre, Film and TV
2018 Wales Theatre Award Winners
Jan 31, 2018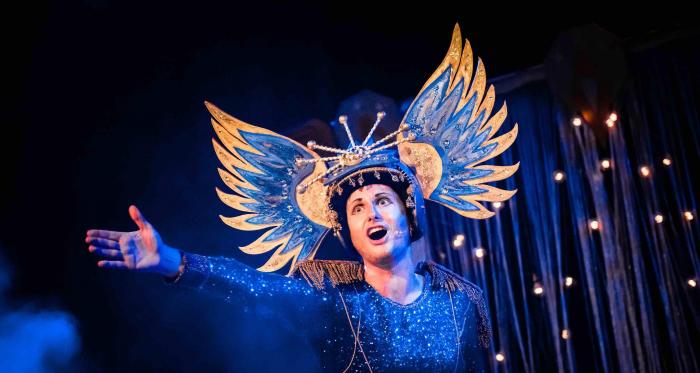 Gary Owen, Seiriol Davies and Daf James were amongst the winners at The 2018 Wales Theatre Awards.
Seiriol Davies' sparkling piece of musical theatre, How to Win Against History, won Best Touring Production after a UK tour that ended with a run at the Young Vic. A hilarious riches-to-rags story, How to Win Against History, tells the story of The 5th Marquis of Anglesey who was one of the world's wealthiest men until he lost it all by being too damn fabulous.
Gary Owen was awarded Best Playwright in the English Language for his thrilling five-star drama Killology, with the Sherman Theatre & Royal Court Theatre. Owen's dark three-actor play offers a profound mediation on a society which encourages violence through explicit video games and film. The play was directed by Rachel O'Riordan, artistic director at the Sherman Theatre, which also recently won Regional Theatre Of The Year at The Stage Awards.
Tiger Bay The Musical won Best Ensemble award, with an original musical score from Welsh composer and award-winning writer Daf James. Set in the early 1900's in a poor part of Cardiff, Tiger Bay is an epic musical which follows a young woman's determination to challenge society's injustices and follow her dreams. You can listen to some of the music here.
For a full list of the award categories and more information about The Wales Theatre Awards please follow this link.