Theatre, Film and TV | Dec 1, 2021
A Christmas Carol comes to Sherman Theatre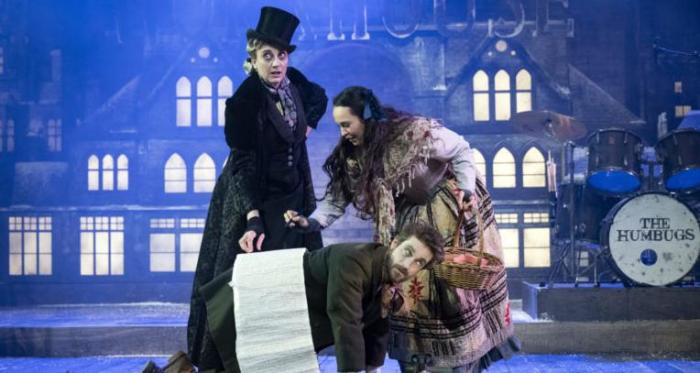 A new adaption of A Christmas Carol, written by Gary Owen and directed by Joe Murphy, premieres at Sherman Theatre.
Set in Cardiff, 1843. Money is all Scrooge has. She has lots of it. It's all she has ever had but it's never made her happy. But on Christmas Eve she will meet three ghosts who will teach her the most important lesson of all. By Christmas morning she will have learned how to live for the first time.
The show is being performed by an exceptional cast of actor musicians including Seiriol Davies as Fred and The Ghost of Christmas Present. It will run until Friday 31st December and tickets can be purchased via the Sherman website.